As many literature nerds such as myself already know, the National Book Awards closed their submission period for 2019 over the summer. Judges for the 2019 awards are to be reading for their respective categories now, and the longlists of ten books under consideration in each category will be released in September.
Poetry will be an interesting category to watch because, in recent years, poetry has strayed from traditional form. In this generation of expression through Emojis and Tweets, there is much discussion in the field on what poetry can be. See the work of Tommy Pico for a frame of reference on how texting and social media language can be imaginative and informative in poetry (we may even expect to see his new work IRL, written as a long text, on the longlist this year; it would be his first recognition by the awards). The National Book Awards is one of the most progressive literary awards and has proven to be adaptive to these more abstract ideas about poetry.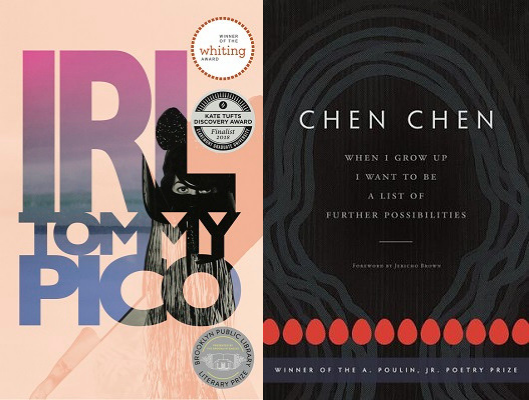 The National Book Awards' recent history should allow us to make some predictions about this year's selections. In 2017, When I Grow Up I Want to Be a List of Further Possibilities, by Chen Chen was longlisted for the poetry category. This work adheres to no form and takes a more conversational approach with the reader. The tone is more childlike and playful than conventional poetry. In addition to its unique style, the work also deals much with Chen's identity as an Chinese-American and a member of the LGBT community. Identity and culture as themes often characterize works recognized by the awards.
Among the finalists in 2017 was Whereas by Layli Long Soldier, a response to President Obama's written apology to native peoples during his presidency. The work focuses largely on the experience of indigenous people in America. Jos Charles, one of the five poetry judges this year, was also longlisted in 2017 for her work, "feeld," an exploration of gender via a blend of Middle English and texting language. Joining her as judges are Cathy Park Hong, Vievee Francis, John Evans, Mark Wunderlich (Chair). Most recently, Justin Phillip Reed won in 2018 for Indecency, which focused on racial and societal injustice. The 2019 longlist is surely one to look forward to, and poets everywhere should be paying attention.
---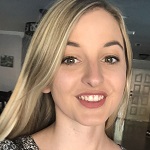 Madison Whatley
Student Representative, Southern Region, 2019-2020
Alpha Alpha Alpha Chapter
Saint Leo University, Saint Leo, FL