by Jon L Peacock
Alumni Representative, 2012-2013
When I went to last year's convention, I felt I was completely detached from Sigma Tau Delta and would only be there as a distant observer. I had been involved in the past, even served as President of my school's chapter when I was going to Long Island University: Brooklyn Campus. However, as many students eventually do, I graduated. So, when I received a notice online about the convention in New Orleans, and began casually looking through the program schedule, I was not expecting much for a mere alumnus like myself.
Boy, was I wrong! They invite alumni to all convention events, just as students and faculty are invited, which is something I was unaware of. Not only that, but they also have a special "chapter" for alumni to continue a more official connection with Sigma Tau Delta, the Alumni Epsilon chapter (AE), and there are a few events set aside just for alumni.
There was a reception for faculty and alumni, hosted by the President of Sigma Tau Delta, and since I signed up for AE before the convention I was invited to attend this free event of schmoozing with the big-wigs. At the informal caucus (now known as the Alumni Networking session), I got to meet other alumni and discuss how we would like to see Sigma Tau Delta serve its alumni in the future. There was also a formal caucus and election of the Alumni Representative (AR) and Associate Alumni Representative (AAR). I ran for AAR and was elected. When, during the summer, the AR resigned, I stepped up to the position of AR.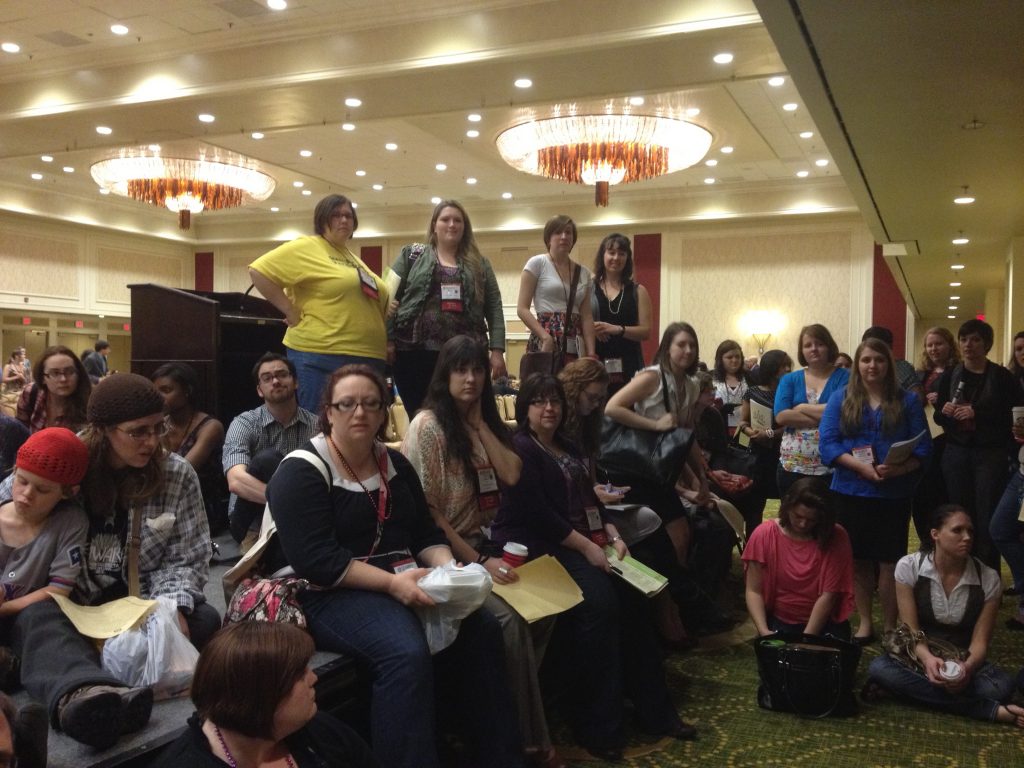 This year's convention will be better than ever. In addition to all the wonderful Convention events, such as panels ranging from Shakespeare to Doctor Who, amazing featured speakers Ursula K. Le Guin, Timothy Egan, and Anne Fadiman, and everyone's favorite Bad Poetry Contest (not to be missed), there again will be events directed specifically for alumni and graduating seniors. We have expanded the Alumni Networking/Meet & Greet session, so there is plenty of time set aside for all alumni and graduating seniors (you know who you are!) to get together and discuss what they can do next within this wonderful Society.
So, come spend the week in Portland with us; Buy a nice hat, check out Powell's Bookstore, and see what the convention still has to offer the alumni of Sigma Tau Delta!