I Said What in French?: Teaching English Abroad
Sheyanna Schnepper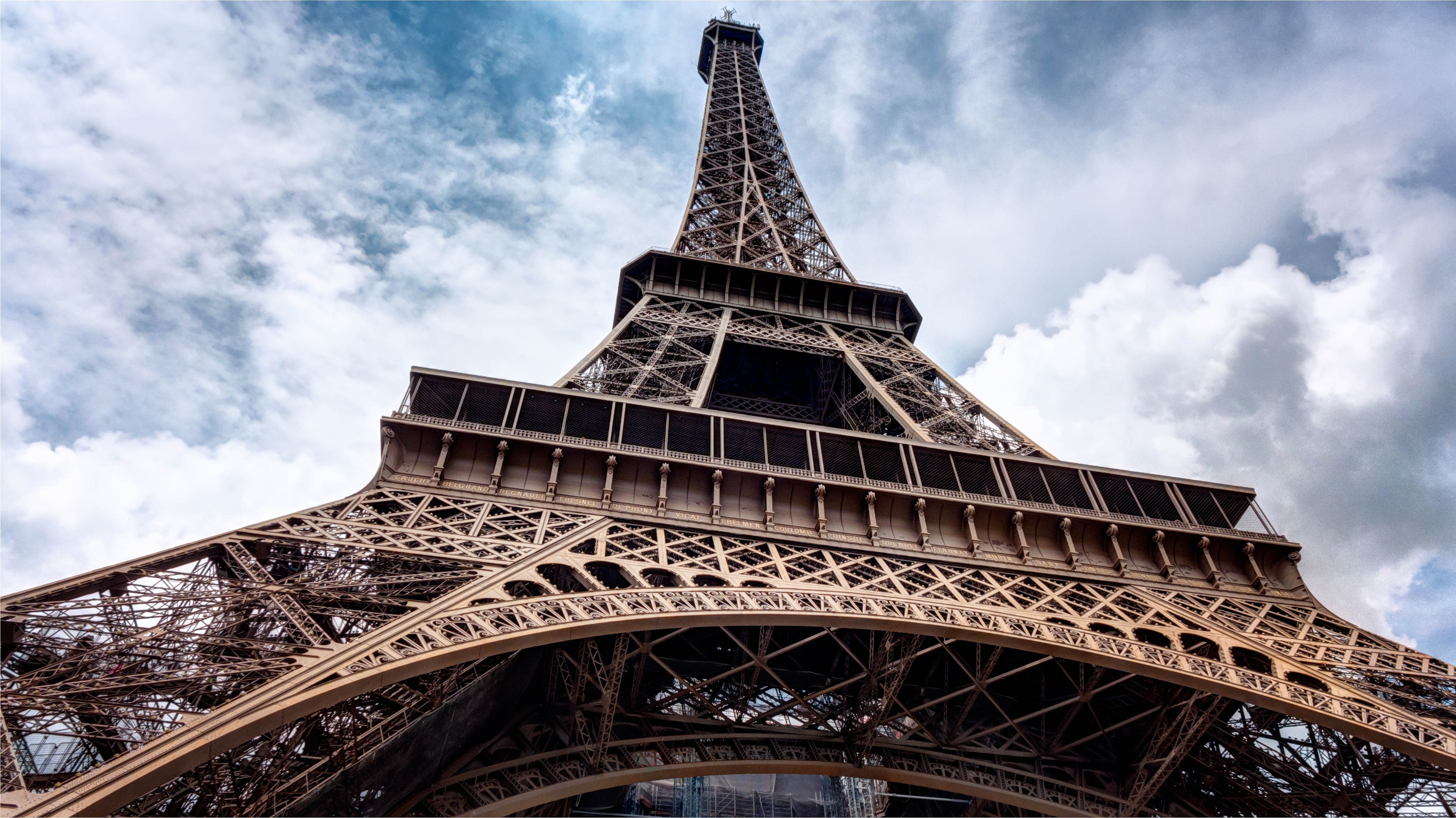 In September of 2016, I took a plane to France, where I would live for seven months. I'm not rich – I had just graduated from college – and my family wasn't paying for some European adventure. I was teaching English. I do not have a degree in English. I am not certified to teach.
Despite all of this, I was given the chance to teach and explore Europe at the same time.
France has a program set up to take native English speakers and place them as teaching assistants in all of their schools so French children and teenagers learn English from native speakers. This means there are over a thousand Americans each year who are paid by the French government to teach English in their schools.
I was placed in the primary level, meaning I had children aged six to eleven years old that I taught English to. The youngest classes learned things like colors, animals, and basic greetings. The older spectrum of students learned currency, locations, prepositions, and directions. I brought along paper money and we played games counting money in addition to hundreds of games of Simon Says. I spent the entire month of February teaching the eight- to eleven-year-olds the Cha Cha Slide. We even baked chocolate chip cookies so they could understand how to follow a recipe. Not only was it a blast being able to play games and pass on American culture to the children of France, but the hours were fantastic. I worked twenty hours a week between two schools. During my seven months there, I also had eight weeks of vacation where I was paid the same as if I had been working – two weeks at a time off for big holidays, as the schools shut down for two weeks every six to eight weeks.
I got paid to play games with children. I barely had to work during the week. I had plenty of vacation time to explore France or other parts of Europe. I got teaching experience. But more than that, I had a year off from having to know what I was going to do with my life. With this, I had something fantastic to put on my resume. It was a year to decide where I wanted to go in the future, and I had fun while doing it.
So, if you are graduating and not sure what you want to do, check out TAPIF (Teaching Assistant Program in France). Applications open up in October. Also, note that if you took Spanish, there is a similar program in Spain as well.
Sheyanna Schnepper graduated from Union University with a BA in Teaching English as a Second Language and French. She is currently getting her MA in French at the University of Cincinnati. Contact Sheyanna with questions about TAPIF at s.a.r.schnepper@gmail.com.
---
Frontline Education: Being A Substitute Teacher
Charles Lobaito
Many educators feel that to be successful, you need the skills of a tactician, the charisma of a diplomat, and the wit of a psychologist. You don't need three bachelor's degrees to be a K-12 substitute teacher. The key to success lies in three simple steps: preparation and time management; attendance and memorization; and confidence and engagement.
I am a substitute teacher for a company called Source4Teachers. I have a licensed substitute teaching certificate from the state of New Jersey to teach in Middlesex County. I'm a floating substitute, which means I'm an independent educator. When a school needs a teaching a position filled, they notify Source4Teachers. I have access to an online job portal where the teaching jobs are posted. From there, I click on the assignments that fit my weekly schedule. With teaching, I discovered three steps that help make substituting more effective.
Step 1: Preparation and Time Management
I arrive half an hour before school starts, report to the office, and study the teacher's plan book, or notes for that day. I go over the assignments. Sometimes it's a test, work packet, or chapter reading. It doesn't matter what subject is being taught because all subjects entail the same curriculum structure for the most part. I write my name on the whiteboard, in large letters, so students can see it clearly. I also create summary bullet points on the whiteboard, dividing the class into separate time allotments. As class progresses, I cross out the completed tasks. When students see a visual representation of this, it establishes order, time management, and a frame of reference.
Step 2: Attendance and Memorization
Attendance is an important part of class. This is a great opportunity to collect the names of your students and ascertain any information about them. What works best is carrying a notebook and visiting each student at their desk. Upon asking their names, I write them in a sequenced column, by order of desk and row. When all the students are accounted for, I recommend memorizing at least five names: two students in the front row and three students in the back. You can call out on them for questions. As far as the other students go – the ones you haven't memorized – if one raises their hand for a question, or if another is disengaged, you have all the names in order because of the desk placement written down. You can address them directly, instead of using pronouns to take away student anonymity and allow them to become more open, receptive, and attentive.
Step 3: Confidence and Engagement
Confidence gives substitute teachers the ability to engage students about coursework. It also frames the classroom, giving the instructor the authority to lead. Walk up and down the rows. Engage in positive reinforcement. Don't hesitate to spend a few minutes teaching from the back of the class. This engagement establishes control. I find this method is more effective than sitting behind the desk all period. If you're unfamiliar with the teaching material, substitutes can ask for help from a neighboring teacher before class starts or by kindly asking a student in the front row. A studious learner most likely would oblige.
Charles Lobaito is and educator and writer from New Jersey. He received is BA in Creative Writing and English from Southern New Hampshire University. His works have recently appeared in Four Ties Lit Review and The Manatee Journal. You can find Charles on twitter with his pseudonym @literaryspot.
---
Applying Consistency in Ever-changing K-12 Curricular Themes
Gabrielle L. McBath, PhD
In the last decade, federal and state curricular intervention has left teachers with a stricter time frame and limited academic freedom for its implementation. One primary example is Common Core in K-12 English and math. However, earlier trends around 2008 included adding new verbs to assist in understanding, in part, the cognitive domain in Bloom's (1956) Taxonomy of Educational Objectives and instructional design and learning transfer in Wiggins and McTighe's (1998) Backward Design. The latter work, however, was coined primarily by Ralph Tyler in 1949. Despite these popular K-12 curricular trends, all phases are temporal. Here are two ideas for teachers to keep current the ever-changing curricular themes:
The curricula should align to the class' goals.
Teaching any content area requires structured goals. When I taught secondary German, grammar needed to be taught as independent units. This was not the case in secondary English, as grammar was incorporated within the curricular topics. In the German classroom, I had a set number of grammatical themes that needed be accomplished before the end of the year in order to meet local, state, and International Baccalaureate requirements. For example, students needed to know the six modal (helping) verbs (can, should, may, etc.) and their conjugated forms. Beginners worked in the present and ended with the simple "written" past. Advanced students worked with more complex forms like future, "spoken" past tense, and subjunctive. Weekly goals and checking for understanding were needed to reference the broader classroom goals.
The focus of mid-20th century educational theorists was aimed at students' future needs and the importance of the district's intervention if there were a gap between curricular content and the student's application of it. One example is Tyler (1949), who reflected on these vast goals in his publication Basic Principles of Curriculum and Instruction. This necessary intervention seems lost in today's school districts due to trending pedagogies and a lack of much-needed time that ensures that trends have a chance to become long-term.
The depth of the curricular topic depends on the composite of students.
Delving into a particular depth of a curricular topic is contingent upon multiple intelligences in the classroom. Unfortunately, due to time limits in Common Core, content must be delivered at a faster pace in an overview fashion than in previous years. Regardless if the students have mastered the skills needed to progress, the content moves forward. Following the 7-12 language classroom paradigm, I would only introduce the conjugation pattern between the present tense first, second and third persons in singular and plural. Not going into depth with these forms in past tense was based on skill-level appropriateness and testing requirements. However, if a student showed a higher skill level, then supplemental information would be provided.
In the past ten years, mandated state curricula revolve around time constraints and a survey of content when it should be focusing on students' alignment to real-world experiences and future career applications. The traditional K-12 classrooms reflect research-based trends. However, teachers who apply instructional consistency can remedy the frequently-changing patterns of federal and state curriculum writers, many of whom are misaligned to the ever-changing dynamics at the local level. If local school districts had more influence over their curriculum-writing, it would solve the disconnect from state writers who focus primarily on blanketing their writing for every rural, suburban, and urban school in their jurisdiction.
Gabrielle McBath is the STDAE Liaison to St. John Fisher College in Rochester, NY. She is also a manuscript reviewer for the International Journal of Education Studies in Toronto.