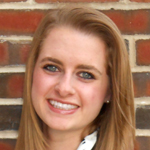 Sara Stammer
Student Representative, Eastern Region, 2015-2016
Alpha Epsilon Alpha Chapter
The College of New Jersey, Ewing, NJ
Does a better combination exist for English majors than local bookstores and good coffee? Both are readily available in Minneapolis, and I have traveled the city high and low to bring to you their definitive ranking before your arrival at the convention in March!
Bookstores
After setting out on the light rail toward St. Paul with one destination in mind, Common Good Books, a group of Student Leaders and I also stumbled upon Midway Books. Depending on what you are looking for, both of these bookstores have something to offer.
#1 Common Good Books
If you have some downtime at convention you must make the trek out to Common Good Books. The single-floor, one-room bookshop can be reached in 50 minutes by taking the light rail and then a public bus (you can use your light rail ticket for the bus). The trip is well worth your time, as you can easily spend another hour happily browsing the shelves. Possessing a modern New York City bookstore feel, this little shop boasts a collection of signed books for sale across a wide and diverse variety of genres. Louise Penny's The Nature of the Beast has found its place among my collection of other signed books!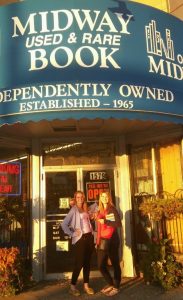 #2 Midway Books
If one bookstore is not enough to convince you to make the trip, consider stopping by Midway Books on your way back. Located next to the light rail platform, Midway Books is an adventure waiting to be explored that will not require additional transportation on your part. This multi-floor bookstore has a rare book and magazine section in addition to its extensive used book options. I could not leave Midway Books without acquiring a first edition copy of Edgar Rice Burrough's Tarzan of the Apes in its original box!
Coffee Shops
Before heading out to find these two bookstore treasures or between sessions at the convention, grab a cup of coffee from one of Minneapolis' best coffee shops!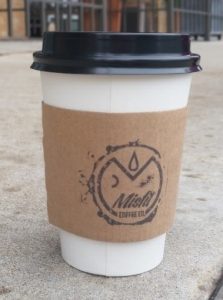 #1 Misfit Coffee Co.
Drink: 12oz. Maple Bourbon
Price: $5.00 (tax included)
Pack your mittens and scarf, and rally the troops. #1 will be the hardest place to find. Misfit Coffee Co. is a food truck dedicated to coffee. It is a coffee lover's dream on wheels. While they have your typical coffee and latte favorites, this truck provides seasonal specialties they have crafted themselves. After visiting the Guthrie Theater, the truck was out front. I challenge you, hit the streets, see the sights, and find Misfit Coffee Co., you will not regret it!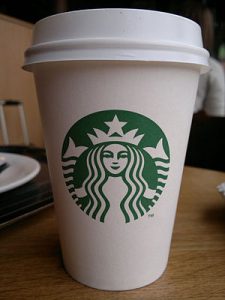 #2 Hyatt Regency's Marketplace
Drink: 20oz. Carmel Macchiato/Pumpkin Spice Latte
Price: $5.05 (tax included)
I know, Starbucks is everywhere, but the Hyatt Regency Minneapolis' coffee shop wins 2nd place for a few reasons. First, you cannot beat the convenience of having well made coffee and friendly service with your morning cup in the hotel. Second, it is still good coffee! If it is cold or you are in a time pinch to get somewhere during the convention day, do not worry, stop by the Marketplace.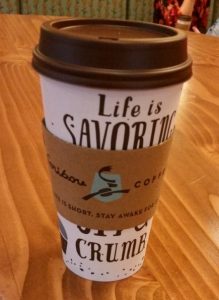 #3 Caribou Coffee
Drink: 20oz. Pumpkin Hot Flip
Price: $5.31 (tax included)
Caribou Coffee is a popular chain throughout Minneapolis. Walking past the door of the location on the Nicollet Mall had me dreaming about this coffee until I finally got my cup. There are free standing stores as well as locations within the skyway. If you are like me and are open to trying new things (and do not have one on the East coast) go for it.
#4 Dunn Bros. Coffee
Drink: Medium Pumpkin Pie Nirvana
Price: $5.08 (tax included)
Do not let the ranking fool you, #4 is still a respectable option. If you plan on exploring the Skyway starting at the Hyatt and make your way through the Convention Center, stop at Dunn Bros. to pick up a coffee for the journey. They also have an extensive gluten free fresh-baked good selection as well. The gluten free cookie was soft and moist!
What are your favorite bookstores and coffee shops? Comment below!