As a middle school Language Arts teacher in a predominantly low income and low performing school district, I am often met with a sense of urgency in igniting a love for literacy within my students. Far too often I hear students rant about how they hate reading. My response is always the same. I tell them they don't hate reading, they just haven't found what they love to read. Because I serve a variety of students with different identities and lexile levels, it was vital that our classroom library reflect that diversity.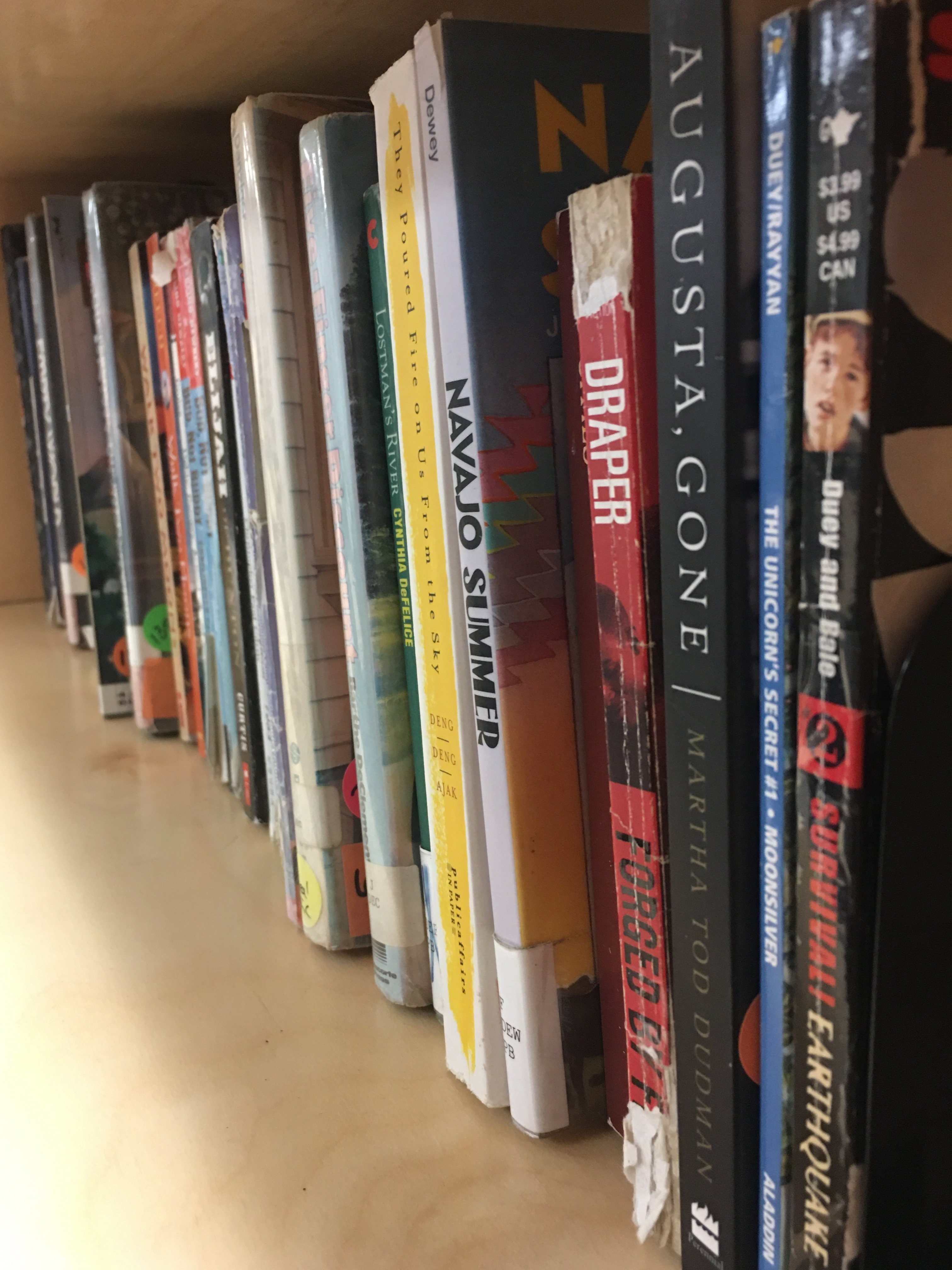 I am extremely thankful for the opportunity to receive Sigma Tau Delta's Classroom Library Grant and be able to implement it within my classroom library. With this grant, I was able to expand the number of books that represent the identities of my students and was able to purchase more than 35 books to be incorporated into our library.
In searching for works that could be added to our classroom library, I was very mindful of representation and increasing how often students see themselves in works of literature. I made sure to include fiction and non-fiction works that contain black and brown protagonists and highlight characters who are a part of the LGBTQ+ community. Additionally, I wanted to include works that amplify the voices of authors of color and expose students to various religious backgrounds. The stories told in our classroom have to meet an assortment of reading levels; therefore, I also opted to include plenty of high interest, low readability works. My overall goal with this grant was to increase student access to diversity in literature.
Each work in our classroom library is labeled with its lexile level to ensure students are pushing their reading abilities and engaging with a text that is "just right" for them. Through the use of student data obtained from NWEA MAP Assessments, the Ohio State Tests, and classroom assessments, students are familiar with their comprehension levels and are working to build on those skills. With the current pandemic and my school district operating mostly in a virtual setting this year, we have not indulged in our classroom library as much as we would have hoped. I know that upon students' return they will be delighted to see and dive into all of the wonderful works of literature that were purchased with this grant.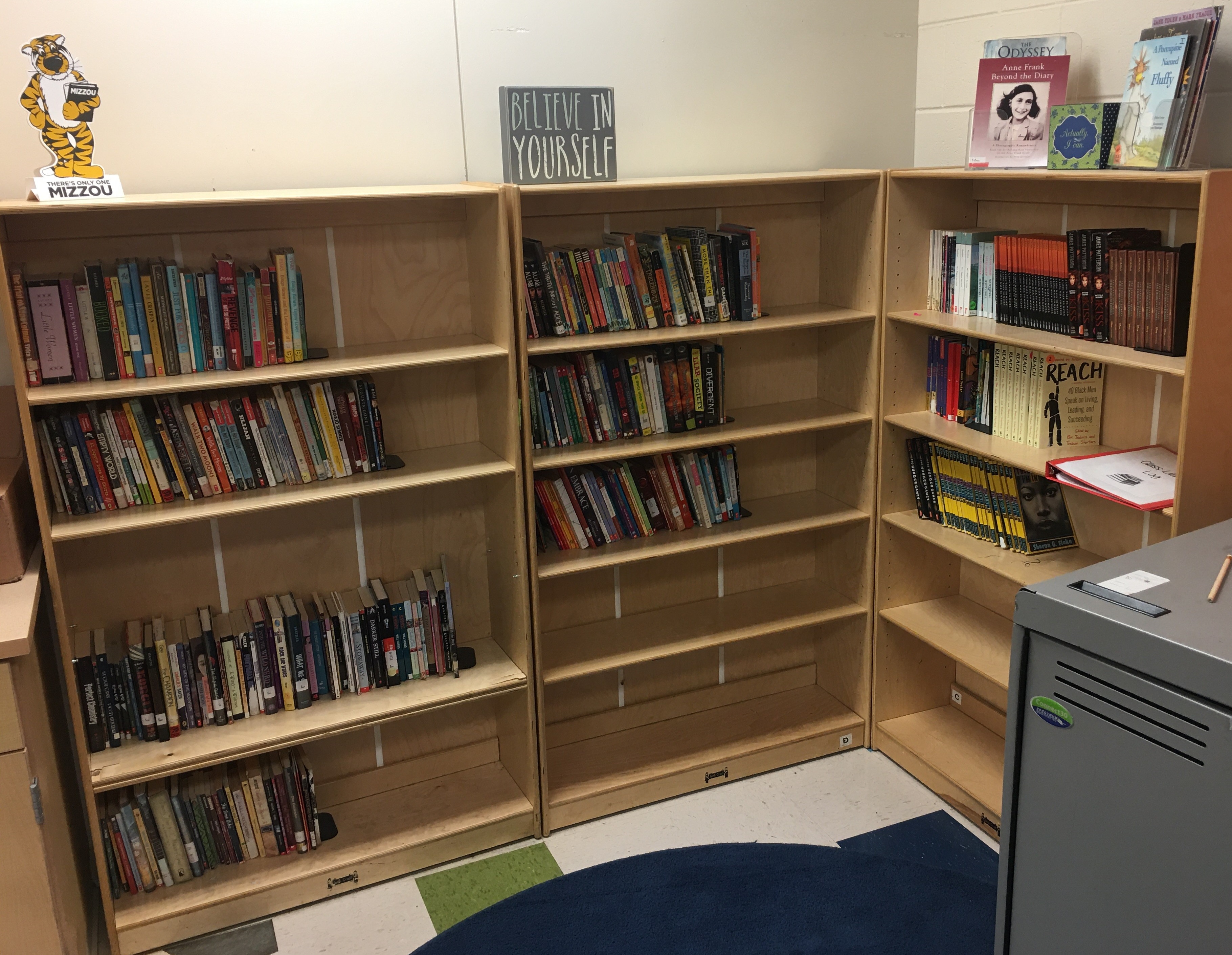 I would like to give thanks to Sigma Tau Delta for their generosity in helping to bridge the opportunity gap for a classroom that serves predominantly African American, low income families. Know that your gift was not in vain and will help impact the lives of over 100 students who are on the search for their love of literacy.
---
KaBrea Welch
Classroom Library Grant Recipient, 2020
Edwin Joel Brown Middle School; Dayton Public Schools
Dayton, OH
---
Sigma Tau Delta Classroom Library Grants
Sigma Tau Delta's Classroom Library Grants are designed to enhance the Society's goals of
promoting interest in literature and language in the surrounding communities;
fostering all aspects of the discipline of English, including literature, language, and writing; and
serving society by fostering literacy.
The Classroom Library Grants are also intended to support our members who have entered the field of teaching and need material support to help achieve these goals through their work in the classroom by providing their students with a library in their own classrooms, especially where access to school or public libraries or to books in the home may be limited.
The Society will award up to five grants of $400 each per year to help members of Sigma Tau Delta who have been teaching in the classroom for five years or fewer. That is, applicants may or may not be recent college graduates; the Classroom Library Grant is intended to help new teachers, whether in their first years out of college or in the first years of a second career, to build a classroom library for their students.
Criteria For Selection
In choosing recipients, the Classroom Library Grant Committee will consider the following criteria:
lack of economic and geographic access to books at your school, or another demonstrated need;
the explanation of how the classroom library envisioned will support your goals in alignment with the Society's goals; and
supervisory endorsement of your classroom library project.
Please note that this grant is now only available to middle school and high school educators.
Deadline and Dates
Applications will be accepted through August 9, 2021, 11:59 p.m. CST. Awards will be announced September 3, 2021.
Resources
Building My Classroom Library: A Bright Spot in a Tough Year
Special Books for Special Students
New Books, New Motivation
If You Build a Classroom Library, They Will Read
Books are Our Passports to the World
Striking a Match