My goal as an English teacher has always been to foster critical thinking skills and create lifelong readers—individuals who will continue to read outside of the classroom and beyond high school. Having the right books for my students is the perfect starting point for achieving that goal. I have found that students become excited about reading when they can see themselves in either the characters, setting, or conflict of a story, so it is important that I incorporate books that represent my diverse group of students. Additionally, critical thinking requires stepping in someone else's shoes to challenge their way of thinking and open up to other perspectives. As their teacher, it is my responsibility to provide them with books that have a variety of topics, genres, and cultural backgrounds to help accomplish this goal, which is why I was so grateful to receive the Sigma Tau Delta Classroom Library Grant.
The first step in my book selection process was getting to know my readers. Before doing research on YA books, I asked myself "Who are my students as individuals and readers?" At the beginning of the semester in my English class, my students spent time completing a reading survey and exploring different genres to help me better understand their reading levels and interests. The reading survey included questions on how the students viewed themselves as readers, what they felt their greatest strengths and weaknesses were, and reading comprehension questions. Along with the reading survey, I thought back to the reading conferences I have held with my students throughout the semester, and what I learned about them through our conversations on the books they were reading. The data collected from the surveys and reading conversations led me to learn that I needed to select books with a wide range of lexile levels, topics, and genres.
To ensure that I selected novels that would be beneficial and engaging, I did my research. I reached out to both the school librarian and curriculum specialist to pick their brains on what books students were gravitating toward in the library and in other classrooms. Our wonderful school librarian gave me an extensive list of books that students favored from a variety of genres. I also explored other resources such as YALSA's  "Teens Top Ten," "Great Graphic Novels," and the "Quick Picks for Reluctant Young Readers," since many of my students stated that they did not view themselves as readers in their reading survey. These wonderful resources gave me plenty of books to choose from!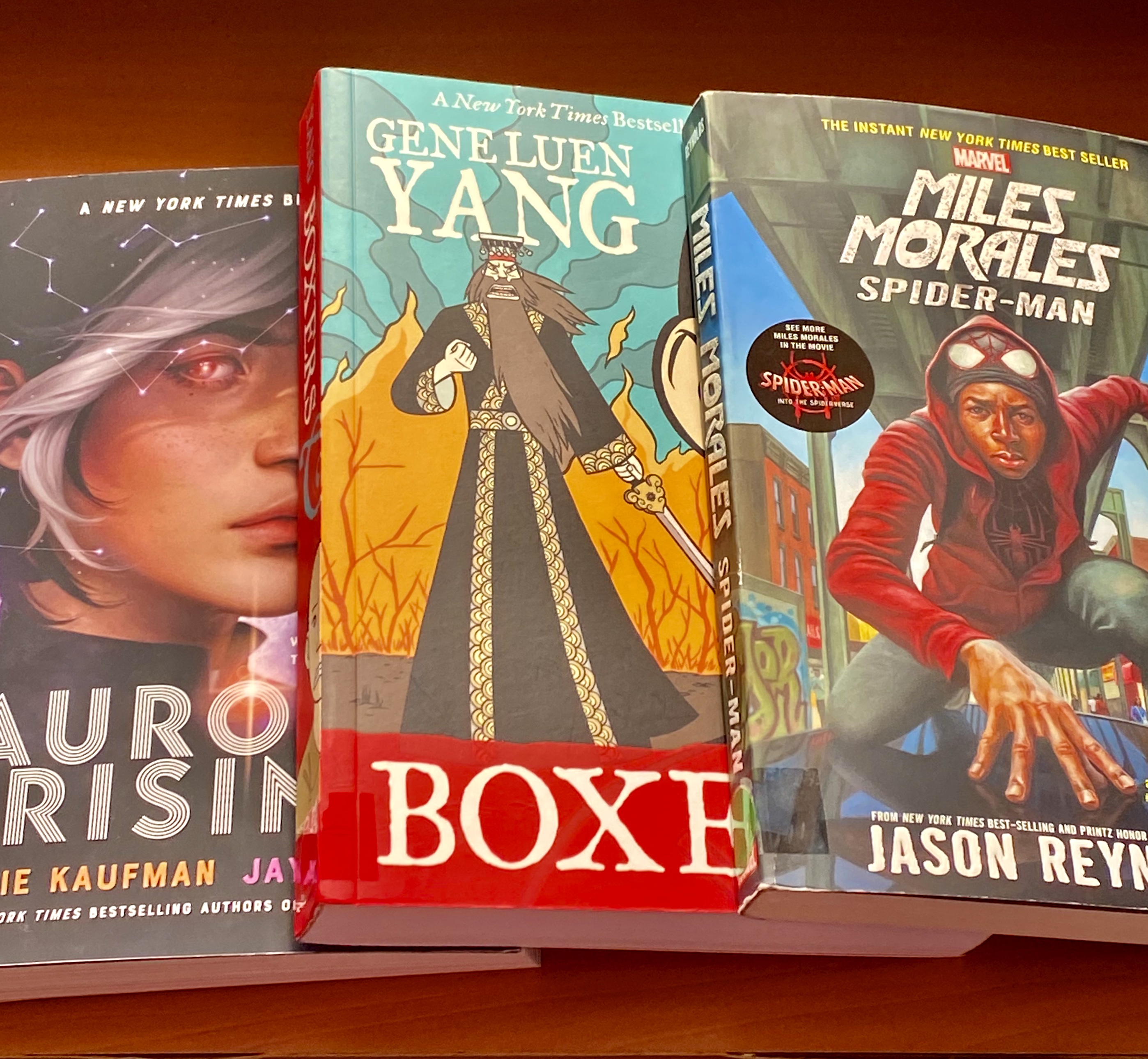 The Classroom Library Grant allowed me to incorporate authors of diverse backgrounds and cultures and books with a wide range of lexile levels to mirror the diversity of my students. The majority of my students prefer realistic fiction, so for those students I chose All American Boys by Jason Rynolds; You Should See Me in a Crown by Leah Johnson; The Poet X, With The Fire on High, and Clap When you Land by Elizabeth Acevedo to name a few. For my reluctant readers, I have found success with graphic novels: I Am Alphonso Jones by Bryan Stevenson, They Called US Enemy by George Takei, Boxers & Saints by Gene Luen Yang, and Smile by Raina Telgemeier. These books are just a sample of the new additions to my classroom library that will help me build lifelong readers.
---
Lori Rutledge
Classroom Library Grant Recipient, 2020
White Knoll High School, Lexington School District 1,
Lexington, SC
---
Sigma Tau Delta Classroom Library Grants
Sigma Tau Delta's Classroom Library Grants are designed to enhance the Society's goals of
promoting interest in literature and language in the surrounding communities;
fostering all aspects of the discipline of English, including literature, language, and writing; and
serving society by fostering literacy.
The Classroom Library Grants are also intended to support our members who have entered the field of teaching and need material support to help achieve these goals through their work in the classroom by providing their students with a library in their own classrooms, especially where access to school or public libraries or to books in the home may be limited.
The Society will award up to five grants of $400 each per cycle to help members of Sigma Tau Delta who have been teaching in a Middle School or High School classroom for five years or fewer. That is, applicants may or may not be recent college graduates; the Classroom Library Grant is intended to help new Middle School and High School teachers, whether in their first years out of college or in the first years of a second career, to build a classroom library for their students.
Criteria For Selection
In choosing recipients, the Classroom Library Grant Committee will consider the following criteria:
lack of economic and geographic access to books at your school, or another demonstrated need;
the explanation of how the classroom library envisioned will support your goals in alignment with the Society's goals; and
supervisory endorsement of your classroom library project.
Please note that this grant is now only available to middle school and high school educators.
Deadline and Dates
Applications will be accepted Monday, October 11 through Monday, November 8, 2021, 11:59 p.m. Central Standard Time (CDT).
Past Classroom Library Grant Recipients
The Contemporary American Dream: The Impact of a Classroom Library Grant
Building My Classroom Library: A Bright Spot in a Tough Year
Special Books for Special Students
New Books, New Motivation
If You Build a Classroom Library, They Will Read
Books are Our Passports to the World
Striking a Match