GRATITUDE: from Latin gratus, meaning pleasing, thankful.
That's what I am feeling as I look at the spring and summer responses of Sigma Tau Delta Advisors, students, and alumni.
Many of you came through admirably, despite initial pandemic shock and unforeseeable adjustments to schedules, class formats, and life as we knew it. In the Sigma Tau Delta Central Office, new-member lists continued to appear. Student members continued to purchase Society merchandise. Advisors devised creative and safe ways to conduct virtual inductions and officer elections, and to engage chapter members.
Many rediscovered imaginative ways of doing what we all want to do—share, inside and outside the classroom, our own enthusiasm for English studies. Like me, you probably reached into your own literary quiver, pulling out relevant poems and prose works that helped us deal with new realities. How fortunate we all are to have such a storehouse and to be able to share those items with our students!
As we enter fall term, we all are taking tentative steps. Changed class formats and concerns about campus uncertainties are balance by our excitement about meeting new students and once again exploring the fine points of language, laying out major and minor literary works, and motivating polished writing.
Additionally, you may be thinking, "What do we do as a chapter now?" Our current virtual chapters provide some veteran directions in that regard; we will send descriptions of some of their methods, soon. Yet, there is no need to wait for the Central Office to send you such information. I enthusiastically encourage you to share your own experiences dealing with redesigned chapter strategies. Surely we can develop new ways of building strong Sigma Tau Delta chapters in hybrid and virtual situations.
Your Sigma Tau Delta Central Office is here to help you. The field of English is too exciting not to be shared with others! We invite your suggestions on further ways we might assist, and we invite you to spend time with our website, where treasures of chapter materials and news are available. Send your suggestions and comments to me at wjohnson@niu.edu; help us to help you make this a great academic year.
Thank you, one and all. I deeply appreciate what you have done and are doing for Sigma Tau Delta. We who value good writing, fine literature, and exciting language studies, believe that, a pandemic notwithstanding, it is in the company of others who also value those same qualities, there is (as Shakespeare writes) "something of great constancy." We will continue. And we will find ways not only to endure but also to thrive.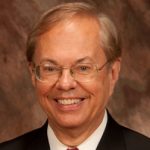 William C. Johnson
Executive Director
---
More from Footnotes: August 18, 2020
Sigma Tau Delta 2021 Virtual Convention
Fall Scholarship and Internship Application Dates
Service Project: Imagination Library