I recently was gifted a bookcase to help store my ever-growing book collection. As I was looking through my books, I noticed how many were coming-of-age novels. I began to wonder why I was so drawn to these stories. 
Coming-of-age literature focuses on a protagonist's transition from youth into adulthood, usually catapulted by a defining experience or experiences.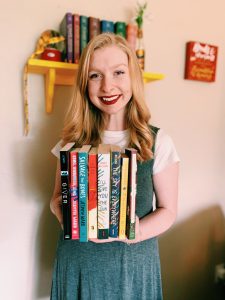 At first, it was hard to know where to start with this genre. There is much to love: the understated tone contrasted with often mature and serious topics, lovable characters with strong character arcs, bonds of friendship. It all adds to the charm—magic even—of coming-of-age literature. 
However, another intrinsic trait to this genre is focus on narration over plot. These literary works tend to lean more on narration and dialogue rather than plot because the nature of the genre requires the focus to be on how the characters are impacted by internal and external changes. 
Coming-of-age novels are so easily accessible because it is traditionally considered the most interesting time in a person's life. People have called it the best and worst time of their lives. Either way, it is agreed that it is a defining time. There are many changes people are going through during this tumultuous season: high school/college, getting a license, first relationships, puberty, and moving away from home are just a few new experiences on the list. All these are or can be written as awkward, scary, and magical at the same time, yet we all experience them. So much of the popularity of these books comes from the relatability of these experiences. When read, there is solidarity between the protagonist and the reader.  
While readers are comforted by the relatability of the issues brought by these things, it is the internal changes that draw them in to these stories. For a protagonist, the external changes provoke internal changes; for the first time, they start making their own decisions about the world based off personal experience independent from their family's convictions. Protagonists of these stories are often in reflection. From a reader's perspective, it makes for intriguing narration.  

Many times, the protagonist starts off the book worried that they are somehow unprepared for adulthood. The book chronicles the journey—both outward and inward—that leads them to feel as though they can face what is coming. Even though coming-of-age books cover some of the most basic human experiences, they often leave us feeling encouraged, understood, and brave.  
Here are a few coming-of-age classic books to read (or reread): 
What is your favorite coming-of-age novel?
---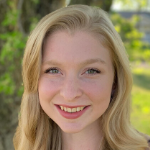 Myranda Morse
Student Representative, Midwestern Region, 2020-2021
Lambda Xi Chapter, Secretary
Missouri Southern State University, Joplin, MO
---
Sigma Tau Delta
Sigma Tau Delta, International English Honor Society, was founded in 1924 at Dakota Wesleyan University. The Society strives to
Confer distinction for high achievement in English language and literature in undergraduate, graduate, and professional studies;
Provide, through its local chapters, cultural stimulation on college campuses and promote interest in literature and the English language in surrounding communities;
Foster all aspects of the discipline of English, including literature, language, and writing;
Promote exemplary character and good fellowship among its members;
Exhibit high standards of academic excellence; and
Serve society by fostering literacy.
With over 900 active chapters located in the United States and abroad, there are more than 1,000 Faculty Advisors, and approximately 9,000 members inducted annually.
Sigma Tau Delta also recognizes the accomplishments of professional writers who have contributed to the fields of language and literature.