Brittany Barron is a former Southern Region Student Representative and a five-time Sigma Tau Delta scholarship recipient. She shares her tips for successfully tackling the application process with fellow Sigma Tau Delta scholarship hopefuls.
Over three years ago, when I completed the Sigma Tau Delta scholarship application for the first time, I agonized over it. I still remember when my Chapter Advisor, Leigh Dillard, told me about it. Between presentation sessions at the Sigma Tau Delta 2016 International Convention in Minneapolis, MN, we saw each other in the hotel hallway, and she had just attended the scholarship workshop. She encouraged me to complete the application. Incredulously, I demurred, "I don't know." She replied, "You never know." Oh, Dr. Dillard. She knows my weak spots. As soon as I got home (probably even before then, in my Minneapolis hotel room), ever the student up for a challenge, I looked at the application requirements and decided, "Why not?" Yes, I (unnecessarily) freaked out about writing the short essays and completing yet another application (a few months earlier, I completed graduate school applications), but hearing Dr. Dillard's supportive "Great!" when I told her about applying was worth it. After receiving the Regent Scholarship twice, the Scholarly Paper Award–Graduate twice, and (most recently) the Edwin L. Stockton, Jr., Graduate Scholarship, I still agonize over scholarship applications, but I have a system that makes the process easier.
Imagine that it is your last semester of the MFA program in Creative Writing. Along with writing the application essay for Sigma Tau Delta scholarships, you are writing an apologia (and still not 100% sure that you know how to write one) for your upcoming thesis defense, you are working on several drafts of poems for your poetry seminar, and you are grading your English 1102 students' research essays on Mary Shelley's Frankenstein.
Five months ago, that was me. I felt like Frankenstein's creature—my mind split into so many pieces I didn't know how I was going to finish the semester. But I did. And, on top of that, I successfully submitted my Sigma Tau Delta scholarship application. All without setting fires to cottages and rending trees (unlike Frankenstein's creature).
I have been thinking about genre a lot lately, and scholarship applications are their own genre with specific conventions. Without realizing it, I've been following these conventions, and I would like to share my process of completing scholarship applications with you.
It may seem obvious, but I never tackle an application in one sitting (I recommend not using Frankenstein locking himself in a laboratory as a model). I begin by making a document that lists all of the materials I need to submit a complete application. I note important application deadlines in my calendar and set small goals for myself. For instance, one day I'll focus on the application essay; the next, I'll focus on the professional goals statement. That way, I prevent scholarship application burn out (trust me, it's a real thing) and produce meaningful work.
Research Sigma Tau Delta's scholarships and apply for all of the scholarships for which you are eligible. Sigma Tau Delta offers an array of scholarships for students at various points in their academic and professional careers.
Ask your Chapter Advisor and other professors well in advance if they are willing to be recommenders for you. A general rule of thumb is to give at least a two-week notice, but I like to ask at least one month ahead of time. Either send an email or ask your recommenders in person about writing letters of recommendation. Give your recommenders an updated resume or CV; then, when recommenders write their letters, they know what information about you to highlight—your recommenders will receive an email from Sigma Tau Delta's scholarship application system, AwardSpring, after you have completed your application with information on submitting their letter.
When writing the required essays, make them personal. For the application essay, think about how you can make your four-hundred word essay stand out from others. I ask myself, "How can I make this essay memorable? How can I use the five senses to engage the reader?" This essay should play like a movie in the reader's mind.
For the Statement of Professional Goals and Program of Study, be involved in your chapter at the local and the national level. Attend events hosted by Sigma Tau Delta on campus. Run for an officer position in your local chapter. Run for student leadership positions at the annual convention. Submit a roundtable proposal, creative writing, or critical work to the annual convention. These activities will help you decide what part of Sigma Tau Delta's purpose (fostering the discipline of English, including literature, language, writing, and literacy) matters to you the most and craft a statement that best reflects your passion for English.
Once you finish drafts of your essay and statement, share them with friends or mentors. It always helps to receive feedback (see the earlier reference to scholarship application burnout). Then, once you receive feedback, apply it!
Before you submit your application, check, double check, and recheck that you have all of the necessary materials.
You don't have to traverse graveyards or plumb the depths of the Arctic to complete scholarship applications. Work on these applications in stages, and you never know what might happen after you click submit!
---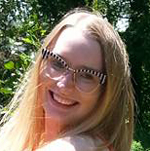 Brittany Barron
Five-Time Sigma Tau Delta Scholarship Recipient
Student Representative, Southern Region, 2018-2019
Sigma Rho Chapter
Georgia College & State University, Milledgeville, GA
---
Sigma Tau Delta Scholarships and Academic Awards
Annually, Sigma Tau Delta offers a variety of scholarship and academic awards valued at up to $6,000 each. Because these scholarship opportunities are offered exclusively to Sigma Tau Delta members, those members who take the time to submit a carefully put-together application obviously have a significantly increased chance of receiving an award and completing the application process is excellent practice for those planning to attend graduate school or apply for a job. Applications are judged based on academics and service, as well as on the quality of writing in essays or statements that are required for the scholarships.
Sigma Tau Delta uses the AwardSpring platform for the application process. Please use the AwardSpring link to apply for the scholarships, academic awards, and internship stipends listed below. Through the application you will be able to submit required materials, and request recommendation letters.
The spring application period is open March 2 through April 6, 2020, for the following opportunities:
Available Spring Scholarships and Awards:
Junior Scholarships
Senior Scholarships
William C. Johnson Distinguished Scholarship
Continuing Education Scholarship
P.C. Somerville Awards for Future Teachers
Scholarly Paper Awards for Undergraduate Students
Graduate Scholarships
Scholarly Paper Awards for Graduate Students
Study Abroad Scholarship (applies to the 2020 calendar year)
Summer Program Scholarship (applies to summer 2020)
Summer Internship Stipend
Sigma Tau Delta offers funding for current undergraduate and graduate student members accepting non- or low-paying internships. The Internship Stipend is a competitive program providing a limited number of stipends of up to $1,500 each.
The internship must involve working for an "organization" while being directed by a supervisor/mentor within that organization, and the intern's duties must be consistent with the applicant's level of education, area of study, and career goals. Financial need will be taken into consideration in addition to internship length. Applicants are responsible for obtaining and providing verification of the internship. Please review the application guidelines for additional information.
LIT Research Grant
Lambda Iota Tau (LIT) Research Grants are designed to support individual members at the undergraduate or graduate level as they complete original research that furthers the goals of the Society. Grant money of up to $1,000, with up to $500 for runners-up, will support travel to and use of archives or collections important to their research. The winning applicants will demonstrate the relevance of the research to English and English-related fields and may also describe the effect on current coursework, future research, or career pursuits. Each applicant will identify goals, propose outcomes, and estimate specific costs for the research travel. Students may not request grant money for research supported by a previous LIT Research Grant. Any members interested in support for summer or study abroad programs would apply for those scholarships rather than for a LIT Research Grant.
---
More from Footnotes: March 31, 2020
Penguin Random House Fall Internship
Journal Submissions
NCTE Communications Internship