As English majors and minors, we know how to spot clichés—we also know when there is no better time to use them. It would be cliché to say that Student Leadership became my second family, but there are no truer words to describe my experience. It would be cliché to say that it is an experience that you should seize while you still can, but I believe that to my very core. The relationships that I have built are only one of the many benefits of joining Sigma Tau Delta Student Leadership, but it is one benefit among many. If you're thinking of joining, I will give you every reason to stop thinking about and finally put those thoughts to action.
Gain Valuable Networking Experience
Sigma Tau Delta Student Leadership has several tiers: Students Advisors, Student Representatives, and Associate Student Representatives. Each of these roles has various responsibilities, but each also come with their own perks and connections. No matter what role you are in, you gain an amazing network of peers, mentors, and references for the future.
Student Advisors and Student Representatives sit on the Sigma Tau Delta Board of Directors and maintain contact with the Society's faculty Board members—seasoned professors who care about Sigma Tau Delta and the promotion of literacy and literature as a whole. Student Leaders get to work with them, plan with them, and learn from them on various committees where veterans in the field of English treat student perspectives with respect and consideration.
We sit next to each other in meetings, joke with each other, get to know each other, build on each other's ideas, and push each other to be better. I even started a bullet journal this year because I was inspired by the High Plains Regent, Lexey Bartlett—that journal has changed my life!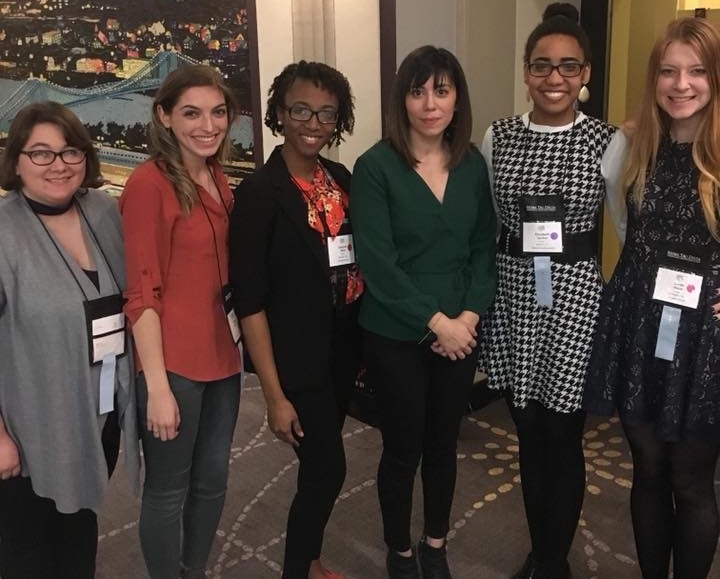 Student Representatives and Associate Student Representatives maintain regular contact with their Regent, allowing them guidance to better serve the students in the Society. Students also connect with each other, they run their respective Facebook regional groups, inspire connectivity and association within those groups and throughout regions, and find peers in Student Leadership and beyond. Not to mention meeting the convention featured speakers which is pretty cool. The networking is endless!
Gain Applicable Skills
We all know about those skills that we love to sprinkle on our resumes: organized, excellent communicator, great with task delegation, and anything else we can think of to set us apart from other candidates.
Student Leadership throws us right in and allows us to build those skills. From being a part of various task forces and committees to planning events for convention, Student Leadership will build every beneficial skill you can imagine. When you're planning the Student Leadership workshop with peers from across the country, in different time zones, with insanely different schedules you learn to organize and plan differently. When you chair a committee with professors who have been teaching and learning since before you were born, you learn when to ask for guidance and when to mesh new ideas with their experience to create something new and effective.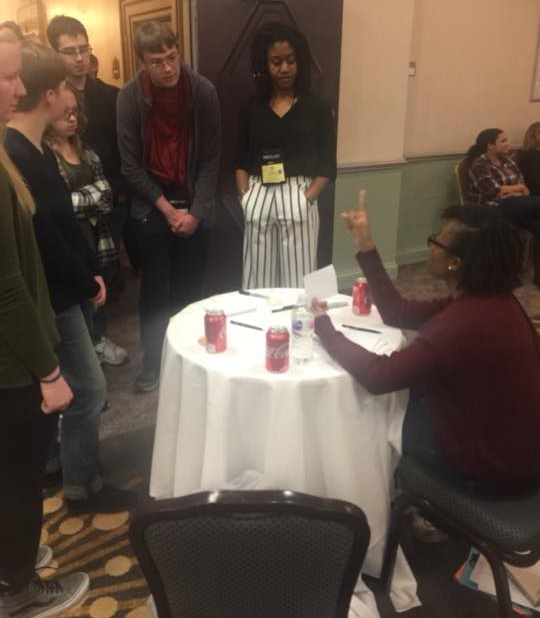 Every experience teaches you something new that you can apply somewhere in life.
Build Friendships and Experience Great Perks
During the fall Board meeting and spring convention I made amazing friends with everyone on Student Leadership. We all bonded tremendously over everything from Sense 8 to Stranger Things. We got lost in Cincinnati and ate great burgers in hole-in-the-wall restaurants. We played in parks like little kids, climbing into flying pigs, crossing the bridge to Kentucky and convincing random students to join Sigma Tau Delta late at night, and debated Harry Potter and the merits of Young Adult literature late into the night. We got to know each other and came to love working with each other and just being around each other.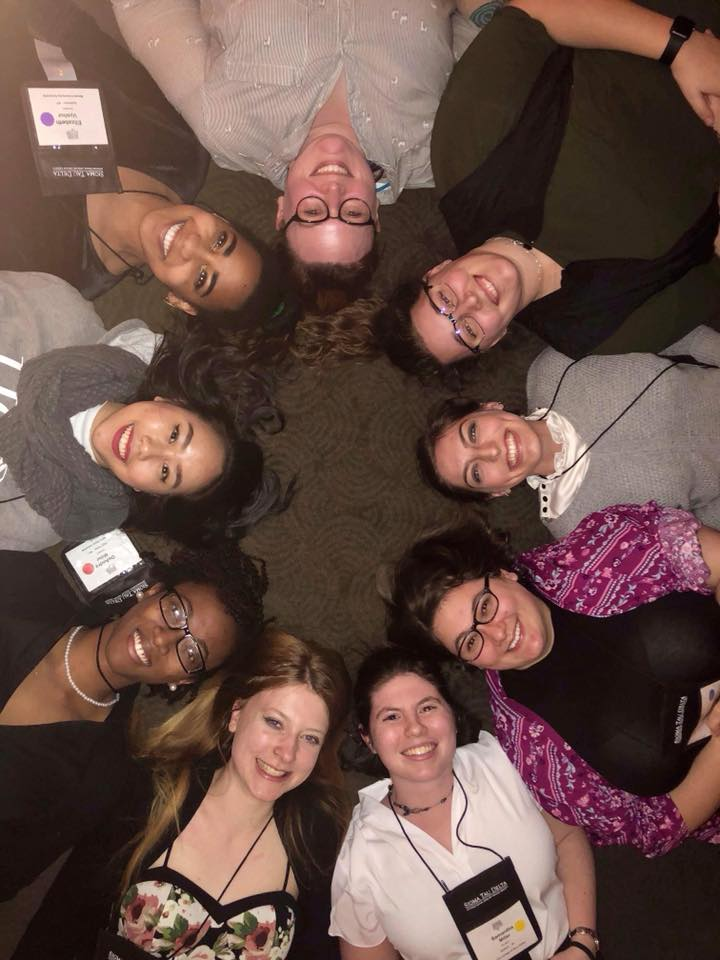 Your diligent work on Student Leadership earns you comped registration to convention with some student leaders also eligible for travel compensation. Even with all the fun, we do work. We use every skill to create an amazing experience for others during the spring convention and reap the benefits of that hard work in extraordinary ways.
I mean, we are English majors, we stay away from clichés but honestly, Student Leadership is like Olive Garden—when you're here, you're family.
How Do Members become Student Leaders?
Learn more about 2019 Society Leadership Opportunities
---
DeAndra Miller
Senior Student Advisor
Phi Chapter, President
Minot State University, Minot, ND
---
More from Footnotes: February 7, 2019
Convention Update: February
Shop English
Journal Submissions
Sigma Tau Delta Journal Internship