Instead of flipping burgers or taking extra classes this summer, wouldn't you rather have a paid internship? Sigma Tau Delta co-sponsors paid internships every summer with Better World Books (BWB) and Penguin Group (USA). Both internships are excellent opportunities to gain real, hands-on experience; no getting coffee and dry cleaning here!
Applications for both internship opportunities are due Thursday, January 31, 2013, at 11:59 p.m.

The BWB summer internship offers an outstanding opportunity to work in the Atlanta metro area with Sigma Tau Delta's national service partner on a unique internship specially tailored to your interests!
The internship runs six consecutive weeks, beginning in early June
The recipient will work 30 hours per week, earning $10 per hour
Sigma Tau Delta will provide the recipient with an additional $1,500 stipend to assist with travel and housing expenses
Affordable housing will be available through Emory University's Summer Intern Housing Program
BWB will work with the recipient to design an internship around the recipient's qualifications and interests. Tell BWB about your career goals and they will look for worthwhile projects that serve both the organization's and your interests.
Qualifications
Active member of a Sigma Tau Delta chapter that is or will be participating in a BWB Campus Book Drive
Comfortable talking with and interacting with others
Positive and professional attitude with the desire to learn
More Information and Application Instructions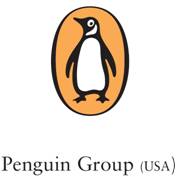 Penguin Group (USA), one of the leading U.S. adult and children's trade book publishers, has a wonderful opportunity for a summer internship in New York set aside for a Sigma Tau Delta member.
The internship runs ten consecutive weeks, exact dates to be determined
The recipient will work 28 hours per week, earning $7.25 per hour
Sigma Tau Delta will provide the recipient an additional $1,500 stipend to assist with travel and housing expenses
The internship is in one of Penguin's editorial departments. The intern may assist with the following:
Reading and evaluating manuscripts
Writing readers reports and rejection letters
Researching permission requests, attending meetings, and preparing manuscripts for transmittal
Administrative duties including mailings, filing, updating the submission logs, and routing materials