Summer internships offer students a unique opportunity: to gain practical, hands-on experience in a field, while not detracting from school work during the fall and spring semesters. Furthermore, many internship positions lead to post-graduation employment opportunities. Even if the company where you intern doesn't hire you, a summer internship provides you with invaluable networking opportunities and experience in the field.
Unfortunately, many summer internships pay very little or nothing at all, forcing students either to work another job in addition to their internship, or to make the difficult decision between vital work experience and being able to make ends meet during the summer, or save money for the upcoming school year. That's where the Sigma Tau Delta Summer Internship Stipend comes into play. If you have secured a non- or low-paying summer internship in your field, Sigma Tau Delta may be able to help keep the wolf from the door with a $1,500 stipend, allowing you to make the most of your summer internship.
Take a look at the 2016 Sigma Tau Delta Summer Internship Stipend recipients' accounts of their experiences to see what opportunities may be available for you.
---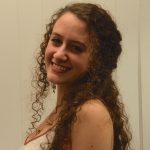 Zeena Fuleihan
Alpha Rho Theta Chapter
Macalester College, St. Paul, MN
Thanks to the Sigma Tau Delta Summer Internship Stipend, this summer I had the opportunity to finish a project I began last year as a Digital Archive Intern at the Poetry Center of Chicago, a not-for-profit organization. Since their founding in 1974, the Poetry Center has held hundreds of public poetry readings, presented writing workshops, and launched an in-school poetry program that puts creative teaching artists in schools that would otherwise not be able to teach poetry to their students. . . .
---
Lauren Haigler
Beta Zeta Chapter
University of Louisiana, Monroe, Monroe, LA
For many students, landing an internship in the publishing industry requires packing their bags and venturing off to a large urban center. I thought I would have to do so, too, until last summer when the Sigma Tau Delta Summer Internship Stipend afforded me the opportunity to participate in an editorial internship in my own backyard. . . .
---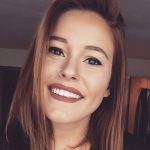 Mollie McKinley
Alpha Xi Xi Chapter
High Point University, High Point, NC
Ask anyone I know what I want to do with my life and they'd say, "Write."
They'd be correct, but frankly there's more to it.
My junior year at High Point University brought me so many opportunities, but most importantly, it opened me to feature writing. I had never considered feature writing as a career. After my first semester, I knew what I was destined to do—and I would do anything to achieve it. . . .
---
Shelby Russell
Beta Zeta Chapter
University of Louisiana, Monroe, Monroe, LA
This summer I interned for Dr. Jana Giles, Managing Editor of the academic journal Conradiana. After graduating with a bachelor's degree in English I took the opportunity to beef up my work experience before returning in the fall to my alma mater, the University of Louisiana, Monroe, to begin working on my graduate degree. Solid experience in the field is essential in order to become a more appealing job candidate; however, I always had pictured myself as a college professor. . . .
---
Sigma Tau Delta Summer Internship Stipend
Applications are due by April 10
Sigma Tau Delta offers funding for current undergraduate and graduate student members accepting non- or low-paying summer internships. The Summer Internship Stipend is a competitive program providing a limited number of stipends of up to $1,500 each.
The internship must involve working for an "organization" while being directed by a supervisor/mentor within that organization, and the internship's duties must be consistent with the applicant's level of education, area of study, and career goals. Financial need will be taken into consideration in addition to internship length. Applicants are responsible for obtaining and providing verification of the internship. Please review the application guidelines for additional information.
Read More Stipend Recipient Accounts
McIntosh & Otis Internship: Preparation for a Dream Career
An Eye-Opening and Goal-Affirming Internship: My Time with Penn Press
My Indie Summer Internship at Wise Ink
Winning an Internship with About.com