I entered my first Penguin Random House orientation with no real knowledge of how big publishing houses ran. From my memory of editing in children's books and romantic comedies, I only had a vague idea of what the day-to-day looked like. My childhood self imagined a slush pile of towering unsolicited manuscripts as seen in Andrew Clement's The School Story, a sea of editors afraid of one Sandra Bullock-like editor-in-chief, and a constantly running in-house printer.
I left my internship with dispelled myths and a general understanding of what publishing—at least at Penguin Random House—was actually like. While I certainly don't have all the answers, it's clear now that Hollywood wrongly influenced a lot of my incorrect assumptions about this industry. Here are a few things that movies got wrong about publishing.
1. Your Main Job as an Editor is Editing
In The Proposal, Sandra Bullock plays an editor-in-chief named Margaret Tate, who spends most of her time flipping through manuscripts and negotiating an Oprah interview with one specific author. There are a few inaccuracies with this image.
Firstly, editors can't get caught up in a single project. They're constantly emailing many different authors about books at various stages of the writing process. One project might be a manuscript they just recently acquired; another might be ready to ship next quarter.
Because the timeline of The Proposal boils down to a single weekend, we can probably forgive the movie for not depicting Margaret's every task. However, it still influenced me to believe that publishing was mainly about working on manuscripts. I used to think that being an editor was 90% editing and 10% administrative duties. After speaking to people in this department, I came to understand that the truth was vice versa.
In editorial, communication and administrative duties are key to juggling so many different projects. While editing is certainly important work, it is often not your main job, and it is definitely not your only job.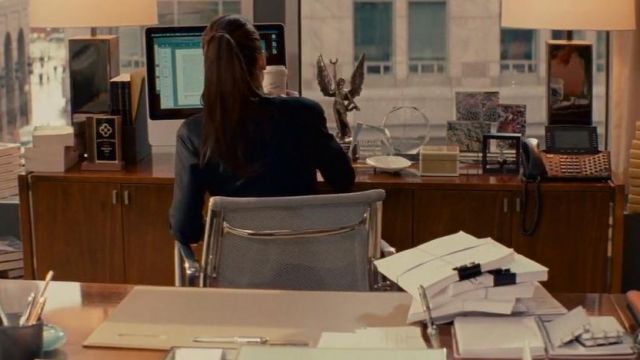 2. Making a Book Is Speedy
In Elf, Will Ferrell plays Buddy, a human raised by elves. He goes to New York to find his dad Walter Hobbs, who works in children's books publishing.
Walter's exact title is unclear, but we know he has some power. In fact, he even authorizes the shipment of a book with missing pages. As a result of this mistake, the board demands him to pitch a book by Christmas that will then be shipped by the start of next quarter.
Most books take a long time to get to the printing stage. On average, it can take anywhere from one to two years. There are exceptions for especially timely cases, like a book about the president releasing at their inauguration. For the most part, though, Walter would not be able to pitch a children's book at Christmas and ship it by February without good reason.
Depicting this timeline as a norm and not an exception might lead people to believe that publishing is quick and easy. In reality, it takes time, dedication, and the work of multiple departments.
3. Publishing Is All Editorial
In You've Got Mail, Kathleen Kelly (depicted by Meg Ryan) closes her bookshop and explores her next career move. Another character offers the job of children's book editor.
It is nearly impossible to become an editor without training as an editorial or literary assistant first. More important, however, is the fact that publishing contains more than one department. It's possible that Kathleen would have been better in marketing or sales!
I worked in the managing editorial and production editorial departments, which are both very different from editorial. In managing editorial, I tracked books as they circulated through different departments and updated their data. In production editorial, I worked on copyediting and proofreading jackets, interiors, and covers. Instead of editing for content, I looked for methodical errors, which involved grammar, spelling, and consistency.
Both of these departments are essential to publishing at Penguin Random House and incredibly fun to work in! While editors are fantastic, they are certainly not the only role available in publishing. Don't let You've Got Mail, The Proposal, and other Hollywood films tell you otherwise.
I am certainly not an expert in publishing after eight weeks. Additionally, the imprints I worked at don't even represent Penguin Random House in its entirety, let alone the whole industry. At the same time, I am so much more confident and self-assured in my knowledge of publishing after this internship. I cannot express how grateful I am for the incredible experience I've gained.
Eight-year-old Jennifer reading Andrew Clements' The School Story dreamed of having her publishing questions answered. I'm glad I finally get to tell her everything she wanted to know.
---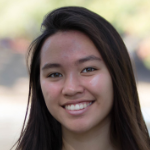 Jennifer Marer
Penguin Random House Fall Internship Recipient, 2021
Beta Beta Chapter
Case Western Reserve University, Cleveland, OH
---
Penguin Random House Internships
Paid internship opportunities are available from Penguin Random House to provide interested undergraduate and graduate student members of Sigma Tau Delta with experience in the publishing industry.
Fall 2022
Application due dates:
Application to Sigma Tau Delta for priority consideration: June 13, 2022

Full application to Penguin Random House: July 8, 2022

The Penguin Random House internship program offers candidates the opportunity to work in the Penguin Random House Adult & Children's divisions, attend weekly professional development programming, and learn about the world of publishing. This program is intended to provide opportunities for racially/ethnically underrepresented groups in the publishing industry. Active chapter members interested in learning about the world of marketing in book publishing are encouraged to apply. No prior publishing experience is required.
During the next fall 2022 eight week program, fall interns will work 14 hours per week at a pay rate of $20/hr. Intern schedules will be flexible to account for candidates who may be located in a variety of time zones.
Priority Candidate Eligibility
Priority candidates are active student members of Sigma Tau Delta who are
a current senior
a senior in fall 2022
a December 2022 graduate
a student in a graduate program
Candidates must be located in the US during the dates of the program.
If a priority candidate is selected for an onsite internship, they will receive an additional $1,500 stipend. If a priority candidate is selected for a remote internship, they will receive an additional $750 stipend.
To be considered for a priority candidate position students must complete two applications: the Sigma Tau Delta priority application between May 31 and June 13, and the Penguin Random House application, (due date to be announced).
Past Penguin Internship Recipient Blogs
Hidden Heroes: Working as a Production Editorial Intern at Penguin Random House
Interning at Penguin Random House through Sigma Tau Delta
An Internship Like No Other: Perseverance and Publishing at PRH
Putting the Puzzle Pieces Together: My PRH Internship
The One Where I Remotely Interned at Penguin Random House
Overcoming Imposter Syndrome to Apply for a PRH Internship
Saying 'Why Not' to a Career at Penguin Random House
Publishing in the Time of Covid: My Virtual Internship at PRH
Not So Random Memories from My PRH Internship
Making Protagonist Choices: My Internship at PRH
Perfect is Penguin: My Internship at Penguin Random House
My 140 Hours Interning at PRH's Razorbill
How an Internship Shaped my Career
Spending Summer in an Igloo: My Editorial Internship with Penguin Random House
Interning at Penguin: Life of a Book Nerd
The Halfway Point: Penguin Group (USA) Summer Internship