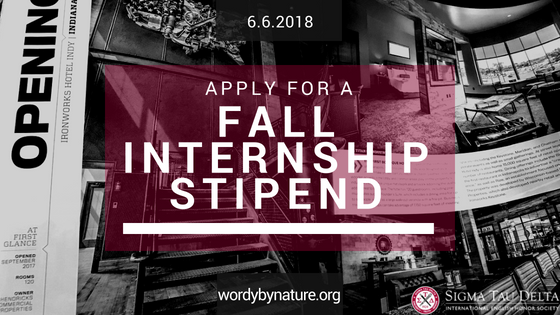 As a senior publishing major and aspiring book editor, I've become pretty versed in the art of analyzing others writing. But when it comes to my own work, it is a rare occurrence that I find myself truly satisfied. While college has amplified my confidence in academic writing specifically, the professional realm of publication covers a broad expanse of writing forms, from books and novels to newspapers and journals. So when an opportunity to write for a magazine came up, I was eager to step out of my comfort zone in prospects of learning more about myself as both a writer and a reader. To date, it has been one of the best decisions I have made for my professional future.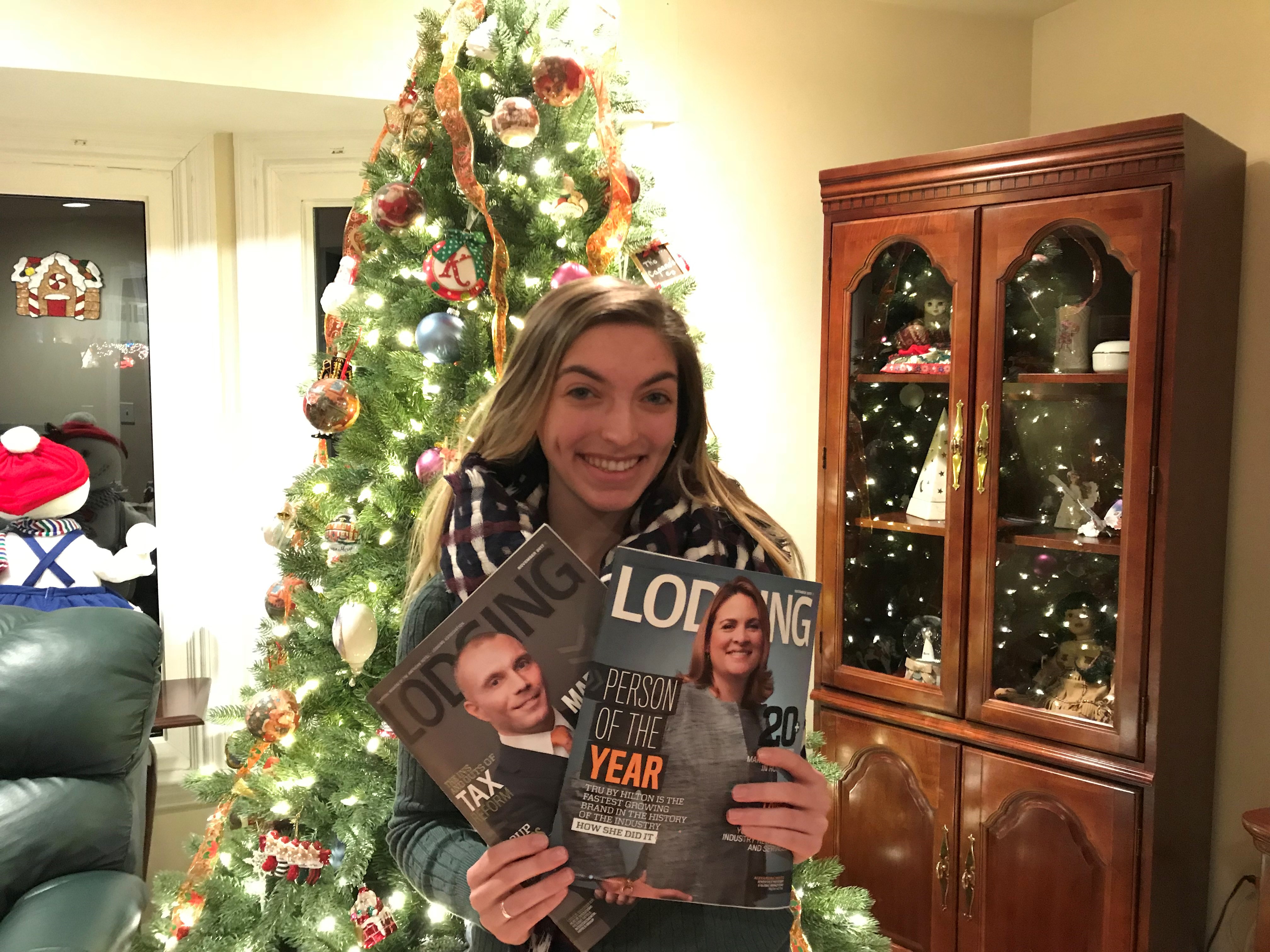 In August 2017, I began working with Lodging Magazine, a publication owned by McNeill Media Group. Lodging is a monthly publication of the hotel and resort industry and the official magazine of the American Hotel & Lodging Association. At first, it seemed as if the odds were against me; I had no prior experience with magazine writing except for a single introductory journalism class, I was unfamiliar with the hospitality industry, and I was McNeill's only intern for the fall semester. Fortunately, my adviser and the employees at McNeill were overwhelmingly supportive and informative, and helped me discover my natural knack for magazine writing.
I was assigned to write articles both for online and print publications regarding up-and-coming events in the hotel industry, including renovations, technology, staff, event planning, and other hotel services. To gather information, I often interviewed prominent figures in the field, such as big-name hotel general managers and owners, architects, and company founders. I also received the opportunity to contribute to OWNER, a publication also owned by McNeill that specifically caters to international members of the InterContinental Hotel Group Owners Association (IHGOA). Once I became familiar with the specific jargon and writing style that these magazines adopted, I felt confident enough to propose a few article pitches of my own, which were accepted and published. By the end of my four months at McNeill, I had become a confident, thorough writer with a thick portfolio and knowledge in the fields of journalism and hospitality. My first articles were published in the magazine's November issue, and seeing my name and all of my hard work in print never gets old.
The funding I received from Sigma Tau Delta's Internship Stipend aided me immensely with this internship, both in travel and clothing expenses. The internship was in Yardley, PA, about twenty-five minutes from my apartment in New Jersey. Along with paying for gas, I also had to pay tolls traveling back and forth three times a week. The office I worked in also required business-casual attire, so I used the money to pay for a small wardrobe of work clothes. The financial help I received from Sigma Tau Delta allowed me to focus on my internship experience rather than debt, which I am immensely grateful for.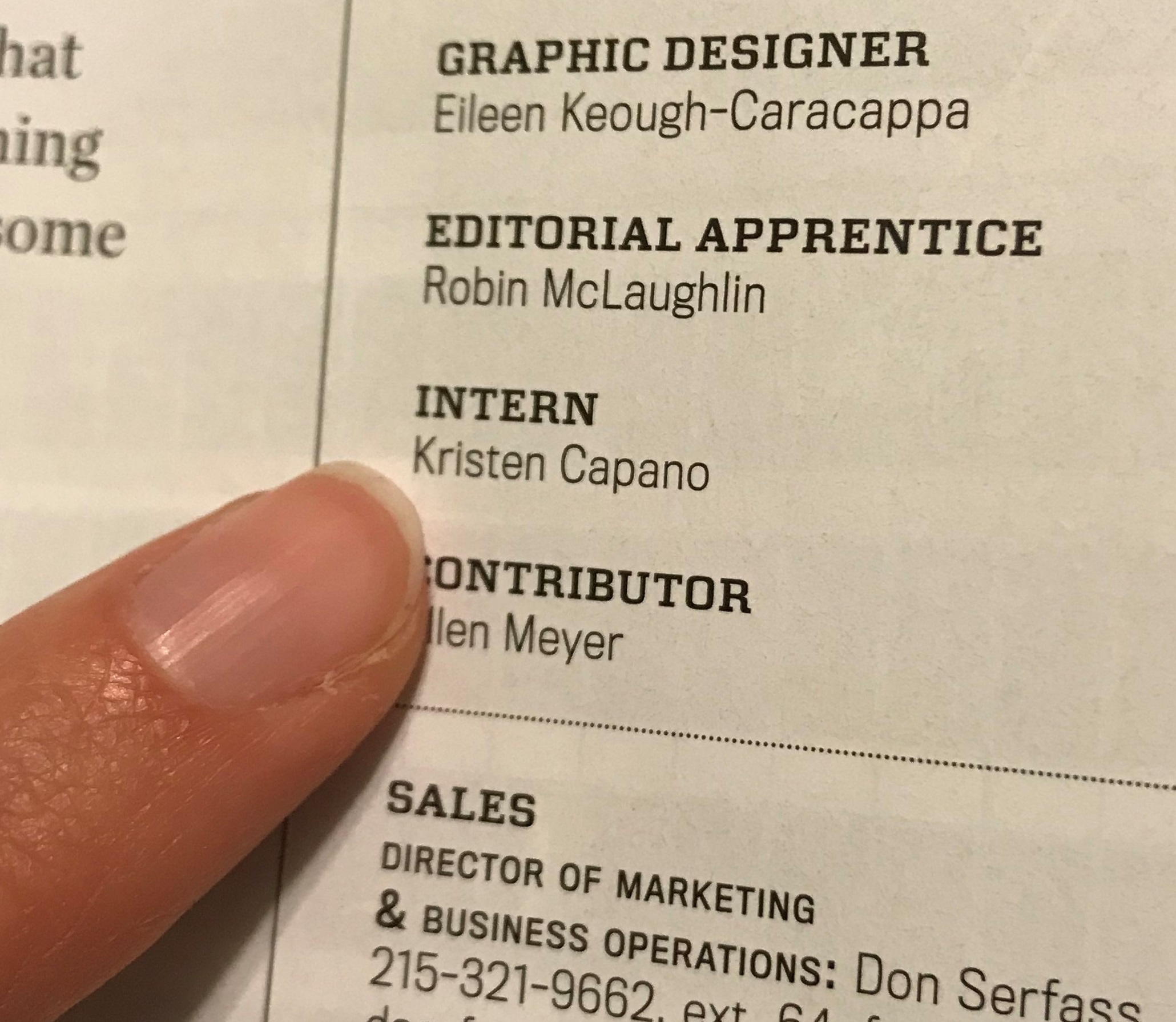 Through my experience with McNeill Media Group, I have learned more than I could in any classroom. Not only am I knowledgeable in magazine publishing and the lodging industry, but I know more about myself and my interests. I also discovered my talents for different forms of writing other than academic, and that I actually enjoy the writing process as well. This internship has opened many doors for my future. Now, I can picture myself not only as an editor, but the one writing the content.
---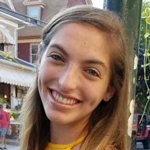 Kristen Capano
Fall Internship Stipend Recipient, 2017
Alpha Epsilon Alpha Chapter, President
The College of New Jersey, Ewing, NJ
Sigma Tau Delta Fall Internship
Applications are open June 1 – 18
Sigma Tau Delta offers funding for current undergraduate and graduate student members accepting non- or low-paying internships. The Internship Stipend is a competitive program providing a limited number of stipends of up to $1,500 each.
The internship must involve working for an "organization" while being directed by a supervisor/mentor within that organization, and the intern's duties must be consistent with the applicant's level of education, area of study, and career goals. Financial need will be taken into consideration in addition to internship length. Applicants are responsible for obtaining and providing verification of the internship. Please review the application guidelines for additional information.
More Stipend Recipient Accounts
McIntosh & Otis Internship: Preparation for a Dream Career
An Eye-Opening and Goal-Affirming Internship: My Time with Penn Press
My Indie Summer Internship at Wise Ink
Winning an Internship with About.com
300 Poets and 90 Nonprofits: My Two-Summer Internship with the Poetry Center of Chicago
To Learn in the Harbor: My Editorial Internship with Conradiana
YES! Weekly Internship Offers Clear Path for Success
Conradiana Internship: Seeing a New Career Path
Priceless Lessons: What I Learned During a Summer in the Senator's Office
Figuring Out the Shelf-Life of My Dream Career
Summer Internships: Ice and Fire