In my last semester at the University of Central Florida, I was working on the last of my college courses while navigating an internship at one of the Big Five publishing houses. As a Creative Writing major, I've always wanted to intern in the industry and learn the ins-and-outs. I just never imagined the world of book publishing would be brought to my home in Florida. Due to the on-going pandemic, the eight-week program was open to applicants without having to relocate to New York City. And while the internship was not conventionally in-person, that took nothing away from my wonderful experience at Penguin Random House. I was a School & Library Marketing Intern at Penguin Young Readers Group (PYR). The division is comprised of children's and young adult imprints that have published authors like John Green, Sabaa Tahir, Rick Yancey, and Ruta Sepetys. So, needless to say, I was absolutely thrilled to join the powerhouse representing so many of my favorite authors.
During the program, I worked on projects contributing to the plans spearheaded by the S&L Marketing team. Generally, they catered to the gatekeepers, those being educators and librarians, to achieve engagement in literacy across classrooms and libraries. My tasks involved exercising a range of skills, like designing booklists and writing blog posts for Penguin Classroom. I also sat in on meetings where, among other topics, virtual festivals and conferences were on the agenda. Ultimately, these meetings enabled me to situate myself in PYR's current events, as well as the children's and YA book market.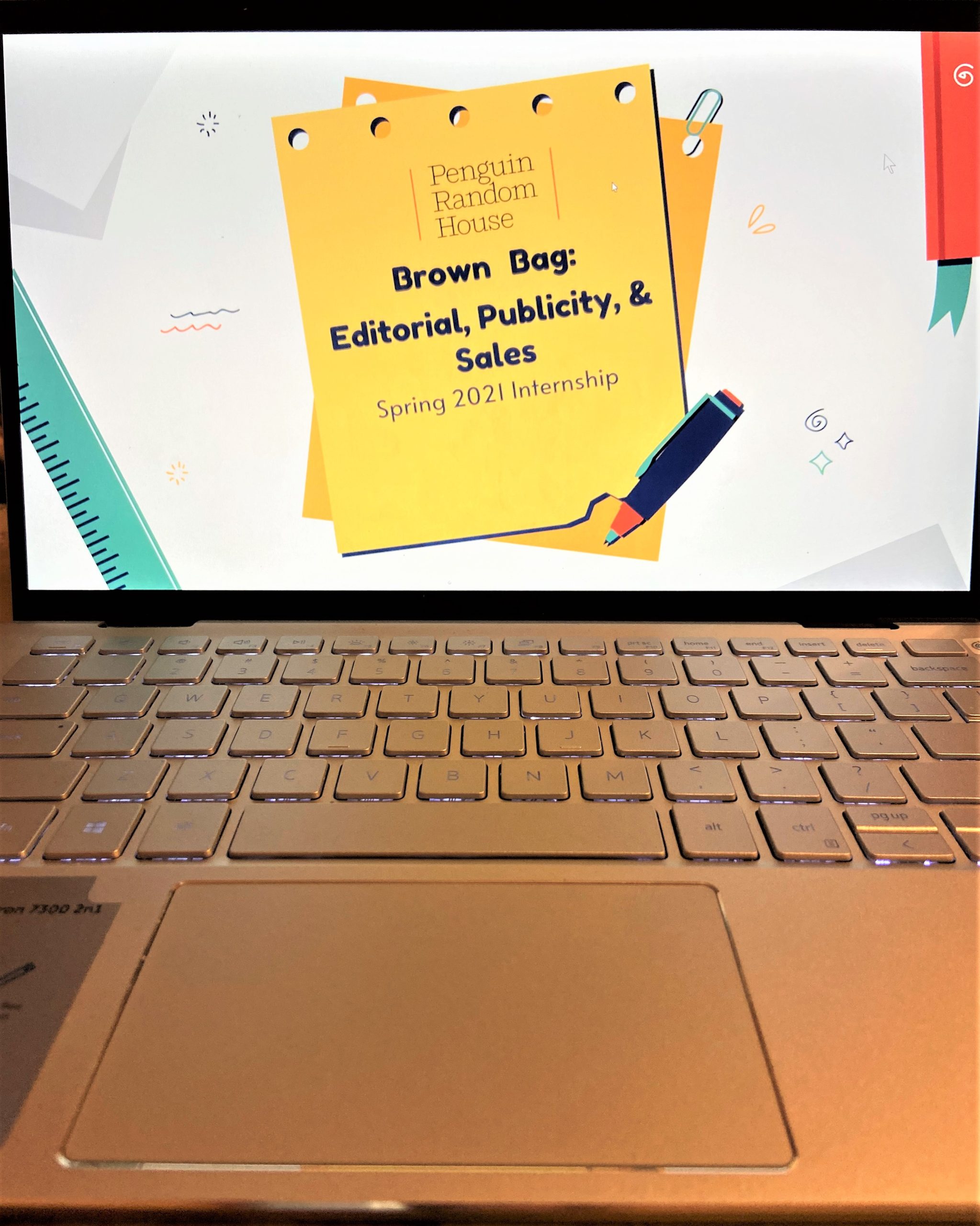 And the learning experience only expanded when I attended TLA—the Texas Library Association's annual conference. In one of the panels, middle grade authors talked more in-depth about the themes covered in their books and the important conversations they hoped to start. As a result, it gave me a grasp on today's publishing landscape, in addition to reiterating the power of literature. The internship program also held events elaborating on the company's many functions. The Meet the Marketers focused on the many facets of book marketing, while the series People of PRH Brown Bag spotlighted different departments, like editorial, sales, publicity, and more. The panels detailed the speakers' unique backgrounds, their day-to-day, and the titles they've worked with. It was so interesting to hear all the different angles. The publishing world is expansive, so the speakers series was very insightful on the structure. And through it all, I was constantly taking notes, storing as much information as I could. There's always something new to take in, considering the exciting, fast-paced environment.
With that said, interning for Penguin Random House was remarkable. I came away with invaluable knowledge and work experience that will assist me moving forward with my career plans. To be a part of the School & Library Marketing team, even for eight-weeks, was an amazing opportunity I'll always look back on. I appreciate Sigma Tau Delta's support of the program, and of course, Penguin Random House for making it all happen.
---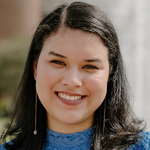 Alexandra Aleman
Penguin Random House Internship Recipient, Spring 2021
Zeta Xi Chapter
University of Central Florida, Orlando, FL
---
Penguin Random House Internships
Paid internship opportunities are available from Penguin Random House to provide interested undergraduate and graduate student members of Sigma Tau Delta with experience in the publishing industry.
Spring 2022
Application due dates:
Application to Sigma Tau Delta for priority consideration: December 15, 2021
Full application to Penguin Random House: January 13, 2022
With a full focus on Managing Editorial, and Production Editorial, the spring 2022 internship program offers candidates the opportunity to work in the Penguin Random House Adult & Children's divisions, attend weekly professional development programming, and learn about the world of publishing. This program is intended to provide opportunities for racially/ethnically underrepresented groups in the publishing industry. Active chapter members interested in learning about the world of marketing in book publishing are encouraged to apply. No prior publishing experience is required.
Similar to the previous programs, this program will be 100% remote and will run between Monday, March 21 and Friday, May 20, 2022.
During this eight week program, the intern will work 14 hours per week at a pay rate of $20/hr. Intern schedules will be flexible to account for candidates who may be located in a variety of time zones. Active, eligible student members of Sigma Tau Delta who are chosen by Penguin Random House for the internship program will receive an additional $350 stipend from Sigma Tau Delta. Active members include undergraduate and graduate students, and students who graduated during the month of December 2021.
The Penguin Random House Internship application deadline for Sigma Tau Delta priority consideration is December 15, with full applications due to Penguin Random House by January 13, 2022, 11:59 p.m. EST.
Past Penguin Internship Recipient Blogs
Saying 'Why Not' to a Career at Penguin Random House
Publishing in the Time of Covid: My Virtual Internship at PRH
Not So Random Memories from My PRH Internship
Making Protagonist Choices: My Internship at PRH
Perfect is Penguin: My Internship at Penguin Random House
My 140 Hours Interning at PRH's Razorbill
How an Internship Shaped my Career
Spending Summer in an Igloo: My Editorial Internship with Penguin Random House
Interning at Penguin: Life of a Book Nerd
The Halfway Point: Penguin Group (USA) Summer Internship
---
More from Footnotes: December 7, 2021
2022 Convention Update
Shop English
Holiday Closure
The Central Office Welcomes Jeannine Szostak