During my sophomore year of college, I had a mid-life crisis. Well, I had what I thought was a mid-life crisis. When I came to college, I thought I knew what I wanted to do for my career, which was to be a vet. I was a biology major on the pre-vet track, but I soon realized I wasn't happy where I was. I liked biology, but I didn't feel especially fulfilled by any of my classes. So, after many tears of frustration and confusion, I dropped the pre-vet track. I still wanted to be a biology major, but I knew I needed something else in my education besides biology to feel really fulfilled. I loved AP Lit and AP Lang in high school, so I decided to try an English class my university was offering called Faulkner. I read As I Lay Dying in high school and really enjoyed it, especially because of the characters' psychological complexity, so I thought I might as well give the class a try.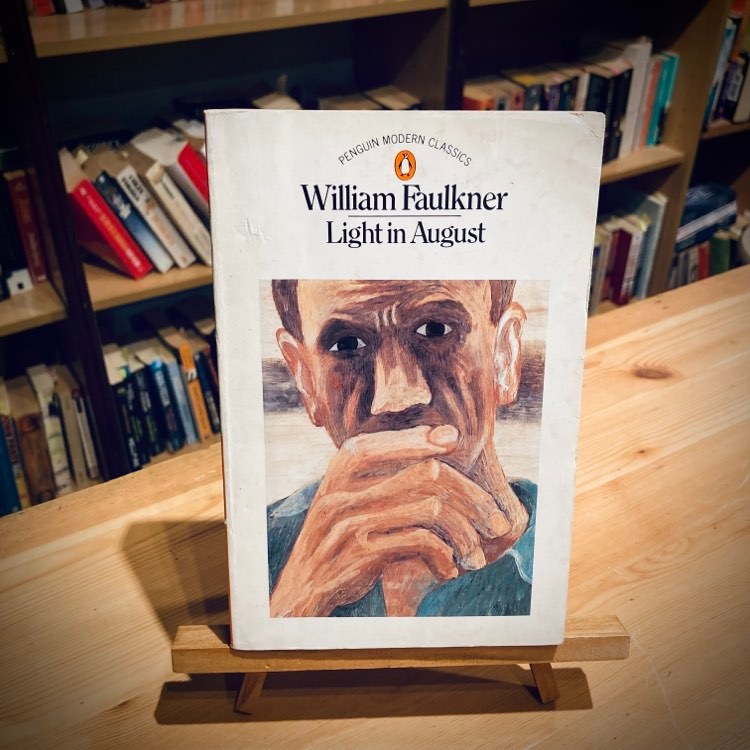 On the first day of class, my professor told my classmates and I that Faulkner's work demonstrates "a past that is never past." I didn't understand what she meant by this at first. After quickly realizing that Faulkner is not an easy author to read (it took me hours to read only a few chapters so that I could actually understand what was going on . . . ), I soon got the hang of reading Faulkner. And then, I thought more about what my professor said. A past that is never past. Faulkner is a southern writer, meaning he wrote about people that he observed during his time living in the South. He created characters and stories based on his observations. As we read more and more Faulkner novels, I began to realize that many of his prominent characters are similar in their psychological makeups. Specifically, these characters are 'haunted' by the dark past of the South. For example, in Absalom, Absalom!, Quentin Compson, a young white male in college, is swept up into the story of the tragic South. Faulkner displays the South as a patriarchal society, a society that is indifferent to those other than white men. Although Quentin does not live in the present story of the novel, which is during the Civil War, (meaning he is being retold the story by his peers), Quentin is haunted by the past, specifically by what people like him did to those who had a different skin color. The South is part of his identity through these dark stories, and not in a good way. Another character who is haunted is Joe Christmas in Light in August. He also struggles with his identity, but he struggles because he does not feel like he has his own identity. Joe is biracial but does not know much at all besides that about his personal history, so he ends up never feeling comfortable with himself.
Quentin Compson and Joe Christmas are only two of Faulkner's many beautifully and heartbreakingly constructed characters. These characters helped me understand that the "past that is never past." White guilt, something that Quentin Compson faces, is real today. Struggles with identity are real today. Racial issues are real today. This is why I think Faulkner is still relevant today. His characters deal with internal struggles and questions that we are still trying to get through ourselves.
So, thanks to Faulkner, I became an English major. While I truly believe that Faulkner is one of the most important authors to read today, there are many brilliantly written novels I love by authors of color that deal with these sorts of complex issues as well. A few of my favorites are The Color Purple by Alice Walker, A Lesson Before Dying by Ernest J. Gaines, and Sing, Unburied, Sing by Jesmyn Ward.
Who are some of the authors of color that you recommend your fellow Sigma Tau Deltans should read?
---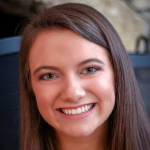 Skyler Fox
Associate Student Representative, Southern Region, 2021-2022
Alpha Eta Eta Chapter
Furman University, Greenville, SC
---
Sigma Tau Delta
Sigma Tau Delta, International English Honor Society, was founded in 1924 at Dakota Wesleyan University. The Society strives to
Confer distinction for high achievement in English language and literature in undergraduate, graduate, and professional studies;
Provide, through its local chapters, cultural stimulation on college campuses and promote interest in literature and the English language in surrounding communities;
Foster all aspects of the discipline of English, including literature, language, and writing;
Promote exemplary character and good fellowship among its members;
Exhibit high standards of academic excellence; and
Serve society by fostering literacy.
With over 900 active chapters located in the United States and abroad, there are more than 1,000 Faculty Advisors, and approximately 9,000 members inducted annually.
Sigma Tau Delta also recognizes the accomplishments of professional writers who have contributed to the fields of language and literature.