The Summer Internship Stipend application deadline has been extended to Monday, May 16, 2022, 11:59 p.m. Central Daylight Time (CDT). Read on to learn about Rachel Wheeler's experience as an Internship Stipend recipient.
When offered an internship by the Association for Diplomatic Studies and Training (ADST), I felt excited but also limited by a real catch-22 situation. Like so many internships for liberal arts students, my internship position would be unpaid. Throughout the school year, I work three jobs to finance my education, and a full-time unpaid summer internship would mean losing necessary funds. Yet turning down the internship meant losing valuable professional experience, connections, and skills. I knew I had to do everything to make it work, but I could not do it alone.
I was so excited to receive the Sigma Tau Delta Internship Stipend, which allowed my full-time participation in the ADST summer internship. Throughout the summer, I accomplished many satisfying projects related to my interests in social media and outreach, education, editing, and publication. I sponsored several weeks of social media planning, where I took the lead in researching and drafting tweets and Facebook posts.
My most important achievement this summer was developing a diplomacy-focused lesson plan for primary and secondary school students across the United States as part of ADST's Cox Education Project. I worked together with my project partner and supervisors to develop a plan including videos, oral history transcripts from ADST archives, photographs, and maps, as well as supplementary materials from outside sources. I had a lot of fun coming up with creative ideas to reach students in the classroom. The lesson plan allowed me to explore my interests in Latin America, as I researched the work of the Organization of American States (OAS) at promoting democracy in the Latin America region. I also developed a newfound interest on the role of regional and international organizations in international diplomacy.
I improved editing skills by working on transcribing and publishing oral histories by retired US diplomats. I had the opportunity to sit in on interviews and speak candidly with retired Foreign Service Officers and ambassadors. I attended many seminars presented by the State Department, think tanks, and other organizations. My work capturing, preserving, and sharing the experience of America's diplomats convinced me of the power of diplomacy in international affairs and inspired me to consider a career in the State Department. I am confident that the skills and experiences I have enjoyed at ADST will prepare me for future endeavors. Thank you, Sigma Tau Delta, for supporting my work at ADST and giving me the platform to develop my professional experience and studies. 
---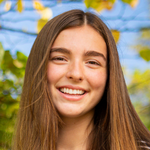 Rachel Wheeler
Summer Internship Stipend Recipient, 2021
Alpha Phi Iota Chapter
Mount St. Mary's University, Emmitsburg, MD
---
Internship Stipend
Sigma Tau Delta offers funding for current undergraduate and graduate student members accepting non- or low-paying internships. The Internship Stipend is a competitive program providing a limited number of stipends of up to $1,500 each.
The internship must involve working for an "organization" while being directed by a supervisor/mentor within that organization, and the intern's duties must be consistent with the applicant's level of education, area of study, and career goals. Financial need will be taken into consideration in addition to internship length. Applicants are responsible for obtaining and providing verification of the internship. Check out BestColleges' Ultimate Guide to Internships for advice in finding and applying for internships. Please review the application guidelines for additional information.
The internship stipend does not apply to activities that are part of a student's degree requirements, such as student teaching, and cannot be used to supplement a graduate assistantship.
Applications will be accepted through Monday, May 16, 2022, 11:59 p.m. Central Daylight Time (CDT). Notifications will be made by June 3. Questions regarding the online submission process should be addressed to sigmatdapply@niu.edu.
Past Internship Stipend Recipients
An English Major's Summer Internship with a Legal Nonprofit
An Animated Summer: My Internship with the Florida Animation Festival
The Cost of an Unpaid Internship
How a Sigma Tau Delta Internship Stipend Allowed me to Pursue a Great Opportunity
The Price of an Unpaid Internship
An English Major in a Neuroscience Lab
To Be the Practical or the Spark; That is the Question
Understanding the Power of the Storyteller and the Story
My Internship at the LARB Publishing Workshop
An English Major on Capitol Hill
Spring Internship Stipend Applications Due Soon
Writing Internship for AGAPE
McIntosh & Otis Internship: Preparation for a Dream Career
An Eye-Opening and Goal-Affirming Internship: My Time with Penn Press
My Indie Summer Internship at Wise Ink
Winning an Internship with About.com