Last summer, Sigma Tau Delta issued a statement strongly supporting the Black Lives Matter movement and the teaching of a diverse literary and linguistic curriculum from pre-school to graduate school. The Society welcomes diverse members, reads texts from many traditions, and celebrates literature and storytelling as avenues to cultural understanding and appreciation.
This spring, America has unhappily witnessed yet another outbreak of cultural deprecation and anti-diversity violence. America tragically mishandled the COVID-19 epidemic—an epidemic that has unequally disadvantaged communities of color and that has shone a light on systemic injustices suffered by non-white groups across America. The murders of six Asian-American women in Atlanta has tragically drawn national attention to the shameful increase in the slurs and attacks endured by almost 18 million Americans of Asian, Asian-American and Pacific Islander (AAPI) descent. AAPI communities have been unfairly blamed and stigmatized by bigots, and this ignorant prejudice must be resisted. As a response to this recent violence, the Society has once again issued a statement, this time strongly condemning all attacks—physical and verbal—on AAPI communities. These attacks have forcefully reminded me of how close my personal ties are to Asians and Asian-Americans: my friends, cousins, students, and colleagues are all affected by the violence itself and the threats of still more violence.
In spring 1983, I attended the wedding of one of my three college roommates. Kyung Hee was a Korean national, a citizen of The Republic of Korea (South Korea), who had come to the United States as a high school and college student so that she could achieve near-native fluency in English. She married an Irish Catholic classmate of ours at St. Paul's in Cambridge, MA, and wore two different wedding dresses: a traditional Western white gown and, later in the afternoon, the traditional multi-colored and embroidered Korean wedding dress.
Early in the celebration, the officiating priest rejoiced in the symbolism and optimism that a multi-racial and multi-ethnic wedding meant for the world—that it celebrated a coming together of two distinct cultures to make one new family. I sat in the pew and for the first time suddenly realized, "Kyung Hee and Bob are from two different races." And then I thought, "How old-fashioned of the priest to notice racial differences. No one notices racial differences between Asians and whites any more." I could not have been more wrong: too many people believe that all physical differences between Asians and Caucasians represent deviations from an imaginary Caucasian excellence.
Imagined racial superiority is deadly and dangerous.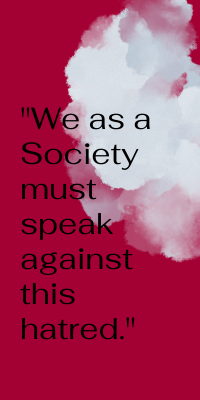 Last week, a jury in Minneapolis found a police officer guilty of murdering an African American in his custody. Several days later, Congress passed new anti-Hate Crime legislation and devoted new resources to studying, preventing, and punishing hate crimes against those whose "crime" is being different from an imaginary idea of a "real American." Both of these events are positive signs I very much welcome as America begins to understand what it means to be a nation built around documents—the Declaration of Independence and the Constitution—rather than a nation built on blood and soil. Being true to our founding principle that all are "created equal" has never been fully realized, but we must never stop striving to live up to our enlightened ideals.
Sigma Tau Delta has always valued diversity in English language and literature studies, but faced with the escalating dangers of the white supremacist movement, we must more actively promote the equality of all people and the importance of all literary traditions. What Sigma Tau Delta does best is read and respond to the narrative and lyric traditions of varied cultures and generations. We can continue to read literature by an increasingly diverse array of writers; we can continue to include authors of color, of differing abilities, and of different orientations and identities at our events and in our Common Reader tradition; we can maintain our outreach to all students of literature and language across our Regions and chapters. We can honor the stories and poems and memoirs of all humans.
Kyung Hee and Bob are still happily married. Their two children are my fellow Americans. When I sat in the pew at their wedding—in all the wisdom of my twenties—I imagined that the priest's concern over racial bigotry was old-fashioned. Sadly, racial bigots are emboldened by the promulgation of white supremacist narratives and by the sufferings caused by COVID-19.
We as a Society must speak against this hatred.
---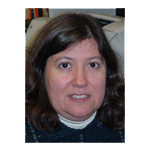 Diane Steinberg
Sigma Tau Delta Board of Directors, President
Alpha Epsilon Alpha Chapter, Co-Advisor
The College of New Jersey, Ewing, NJ
---
More from Footnotes: May 4, 2021