I was about to start my first year as an MFA candidate in Creative Writing-Fiction at the University of Missouri, Kansas City. I had a clear vision of my thesis already in mind: a novel set in the early 1950s. I was researching the 1950s generally, women in the 1950s, and burlesque in the 1950s.
Then on August 12, 2018, my wife and I were in the car and NPR was discussing a Unite the Right rally happening in Washington, D.C. that day. It was the one-year anniversary of the rallies, violence, and death of Heather Heyer in Charlottesville, VA.
That day, my creative mind found a new obsession.
The obsession began by examining the events of August 12, 2017. The various white nationalist groups that converged on Charlottesville, the peaceful counter-protests that formed in response, the escalating violence, the murderous man (name withheld out of respect for the victims) behind the wheel of a Dodge Challenger. As I began turning over stones and looking closer, I pondered the people who live in Charlottesville, the people who lived there before and after this horrific event. What made this place at this particular time the epicenter of our racially divided country? It's a small town in the south. The University of Virginia is the school that Thomas Jefferson built, a man who helped found this country, but also owned slaves. Of course, this is where it would happen.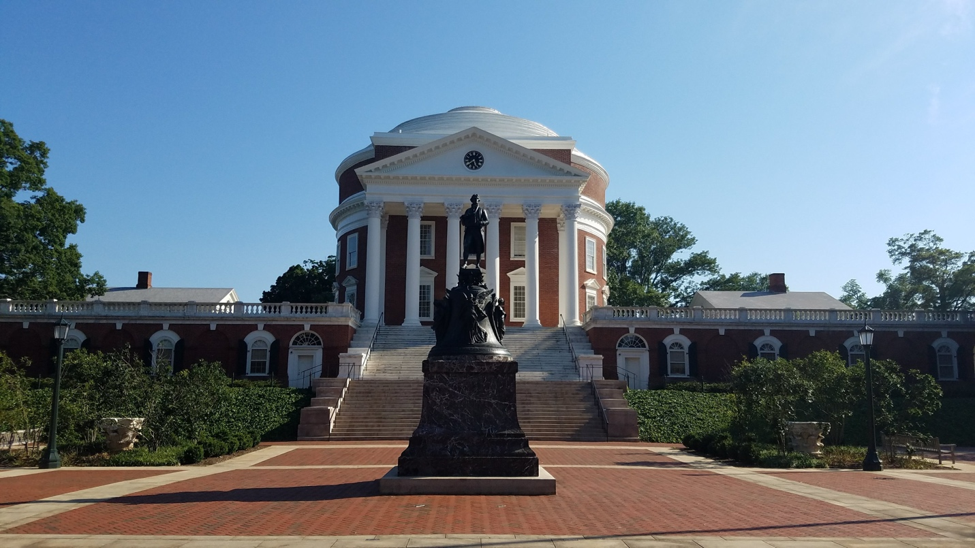 The obsession grew into much more as it became a project, a mixed-genre novel. I wrote poems that capture the events in 2017. I wrote flash fiction pieces of residents of Charlottesville on the anniversary in 2018, representing not only the far right and far left, but the vast, muddled middle of Americans that don't identify with either extreme.
Why fiction and poetry?
First off, fiction and poetry are what I write. I've never been drawn to non-fiction except in poetry, and while Charlottesville and the events that took place there are very real, fiction allows readers an intimacy with characters that cannot be found in essays or interviews. Fiction explores what people are really thinking: what they will only admit to themselves, and what they cannot even admit to themselves. Fiction looks behind the curtain to see the mental wizard pulling the levers and twisting the knobs.
Thanks to the Lambda Iota Tau (LIT) Research Grant from Sigma Tau Delta, I will be traveling to Charlottesville, VA, on the two-year anniversary of Heather Heyer's death.
I will walk the paths those rallies took, see the contentious Robert E. Lee statue that still stands, and talk to the people who live there, who saw what happened first-hand. In order to do this place and these people justice, I need to know the place in my bones, to experience Charlottesville with my own senses. I plan to visit Monticello, UVA, the Heather Heyer Memorial, and the Virginia State Police.
The working title for this project is On Both Sides, quoted from President Donald Trump. While his remarks were reprehensible, this project truly hopes to capture both sides of this divided country, as well as the vast majority of Americans that sit somewhere in the middle. Upon publication, my hope is that it will bring healing and understanding to its readers, and all of my potential proceeds will be donated to charity.
Read about Chris Arnone's trip to Charlottesville, VA, on the two-year anniversary of Heather Heyer's death and the writing that trip inspired in his LIT Grant follow-up blog, What Do I Write?
---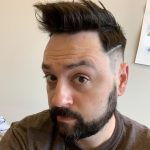 Chris Arnone
2019 LIT Grant Recipient
Nu Theta Chapter
University of Missouri, Kansas City, Kansas City, MO
---
Lambda Iota Tau (LIT) Research Grants
LIT Research Grants are designed to support individual members at the undergraduate or graduate level as they complete original research that furthers the goals of the Society. Grant money of up to $1,000, with up to $500 for runners-up, will support travel to and use of archives or collections important to their research. The winning applicants will demonstrate the relevance of the research to English and English-related fields and may also describe the effect on current coursework, future research, or career pursuits. Each applicant will identify goals, propose outcomes, and estimate specific costs for the research travel. Students may not request grant money for research supported by a previous LIT Research Grant. Any members interested in support for summer or study abroad programs would apply for those scholarships rather than for a LIT Research Grant.
All research travel and the resulting written or presented outcome must be completed before May 2021.
The deadline for 2020 applications will be April 6, 2020, 11:59 p.m. CDT. Awards will be made by May 18, 2020.