by Sarah Dangelantonio
2015 Convention Chair
Do I dare disturb the universe? Do I dare to eat a peach? Do I dare submit to the Sigma Tau Delta 2015 Convention? Of course you do!
We are quickly approaching the submission deadline and as a Sponsor of over 20 years AND this year's convention chair, I'm telling you, DO IT. SUBMIT. You won't regret your decision.
While it can be difficult to
share your work with a larger audience, even the act of preparing a submission is good practice for your future when whatever career path you choose will require you to submit work for evaluation. And with submission to Sigma Tau Delta's convention, you could find yourself with another great reason to attend the annual convention – getting to present your work to an audience of people who love language and literature and creativity just as much as you do; folks who get a J. Alfred Prufrock reference and who love Grammarly memes. People who like to get nerdy about Oxford Commas and who live for Indie bookstores.
Look over your written work from this year and last; you likely have a critical paper or a short story or a collection of poems or other creative work that can be shared. We have a wide range of submission categories, both creative and critical, from traditional topics such as Anglo/Saxon and Middle English to ALTLIT and more; if you look, I'll bet you can find a place where your work will fit in. There are also options for submitting roundtables and for doing a piece of new work, critical or creative, on this year's Common Reader, Simon Ortiz's From Sand Creek.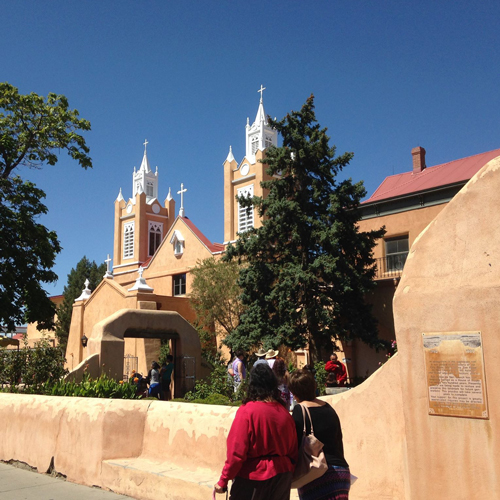 Being a member of Sigma Tau Delta means you have the skill set to produce a successful submission, and now it's time to take the next step and get your work out there. So quit measuring out your life with coffee spoons and live large. Visit the convention submission web page for details. We may not be wandering "through half-deserted streets, /The muttering retreats/ Of restless nights in one-night cheap hotels /And sawdust restaurants with oyster-shells", but we will be in the Hyatt Regency Albuquerque having a grand old time, and we'd love for you to join us!
Submission Links

Submissions Overview
Paper Submission Guidelines
– Hints for Success
– Evaluation Criteria
Roundtable Submission Guidelines
Submissions for 2015 Convention paper presentations and roundtable proposals are due Monday, October 27, 11:59 p.m. Central Daylight Time (CDT).