TMI About MFAs?
As many English majors do, I have aspirations to enroll in an MFA program in creative writing after completing my undergraduate degree. For me, the appeal of an MFA program lies in having time set aside as part of my academic/professional day to devote to my creative writing practice under the tutelage of experienced writers.
But, as I have replied to more and more of the endless queries of "What do you plan to do after graduating?" with an answer about my MFA hopes, I have received endless cautions. In fact, these have even come from university instructors who hold MFAs themselves.
Turning to online guidance has proved no more encouraging. As befits a degree intended for aspiring writers, no doubt a hyperverbal demographic, the online body of literature on MFAs is exhaustive and exhausting.
One such article I pored over in a recent bout of anxiety-fueled Googling related to the MFA, "To Potential MFA Students: There Are No Academic Jobs" written by John Warner in 2014, seemed to debunk my second cherished hope for an MFA in creative writing: that it would serve as a teaching credential and enable me to in turn teach creative writing to undergraduate students.
"As of this writing, according to the listings at the Academic Jobs Wiki, there are 13 jobs for fiction, 6 for poetry, 7 for creative nonfiction and 16 'mixed,'" Warner writes. "Almost every single one of those job listings requires that applicants have a 'strong' or 'significant' record of publication, which is code for 'book,' and may even mean multiple books." He goes on to introduce the idea of "unicorns," or job applicants loaded with secondary and technical qualifications: "Many of them declare that secondary expertise in things like 'screenwriting,' "'igital humanities,' or 'graphic narratives' are desirable, as departments look for their unicorns to plug every last curricular hole."
As with any article in this overwhelming universe of blog posts, articles, listicles, think pieces, op-eds, and conversation threads defending and/or deconstructing the degree, there are myriad clauses and exceptions to bring to this article. For instance, Warner seems to be writing exclusively about tenure-track creative writing jobs, when some, like me, would be content with adjunct positions.
And this is just a snapshot of the conversation about collegiate careers post-MFA. In the 2012 piece "Got an MFA? Teach High School" by Nick Ripatrazone in The Millions, he opines, "According to the Bureau of Labor Statistics, the average median salary for a high school English teacher in 2010 was $53,230. Granted, the pay is less than that of an Associate Professor, but certainly more than even the most oversubscribed adjuncts."
In fact, writing about the MFA comprises a sub-genre itself, with literary heavyweights giving their two cents. Alexander Chee quotes Annie Dillard in his Buzzfeed article "What Getting An MFA In Fiction Meant To Me": "You want to put off the real world as long as possible. You'll write and read and be around other serious young writers."
Meanwhile, the culture and value of individual MFA programs dominates another subsection of the conversation, for those who might have been able to move past the larger logistical and existential question of whether or not an MFA in general is worth it. These include questions about the diversity of the program, whether or not it will be inviting and supportive to women and people of color. As Junot Diaz writes in his 2014 New Yorker piece "MFA vs. POC":
"I didn't have a great workshop experience. Not at all. In fact by the start of my second year I was like: get me the fuck out of here.
So what was the problem?
Oh just the standard problem of MFA programs.
That shit was too white."
3 Helpful Tips to Keep You Focused on the MFA
Like everyone else engaging in conversation about a program that, at its essence, provides "pedagogical setpiece (the workshop) [that] lends itself not to consensus but dialogue and even argument," as Seth Abramson puts it, I have no answers. However, I can offer a handful of tips to undergraduate students like myself feeling shell-shocked from the flood of input.
1. Keep a Binder
If you are more of digital person where I am more of a material person who likes texts I can physically interact with, insert "spreadsheet" or "Google doc" for binder. Just make sure your organizational tool of choice is organized. This is a place to keep tabs on categories you want to weigh when considering an MFA program (location, funding, faculty, etc.) as well as materials required for your application (writing sample, personal statement, letters of rec, transcripts, etc.). Rather than simply listing these, find a way to assign various weights to each category: much like funding is most likely the most important consideration for many when choosing an MFA program, your writing sample is going to tell the program volumes more about your potential as a writer than your undergraduate GPA.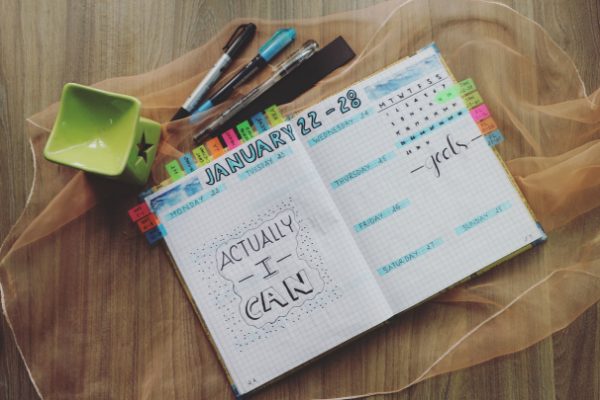 2. Know When to Tune Out
"Read as little as possible of literary criticism," Rainer Marie Rilke warns in his seminal Letters to a Young Poet. I have never followed that advice, devouring Paul Muldoon's The End of the Poem and books of essays about Buffy the Vampire Slayer, delighted by the wealth of critical perspectives writing could inspire. However, maybe his advice can be revamped for our era: "Don't read so many walls of text about the MFA that you forget to read fiction/poetry/literary nonfiction." When you start getting a stress headache about whether or not your potential future MFA classmates will make insightful comments in workshop, close the laptop and pick up a copy of Aimee Bender or Ross Gay.
3. Learn from the Process
When I consume these pieces about the MFA, I find myself critically evaluating each source. Is it written by a white cishet man, or someone from a more diverse background? Is it written by someone who has an MFA, or does not? What platform was it written for—Huffington Post or an underground blog? What are the issues at stake? Is the author writing from a standpoint that still applies to MFAs in 2018, and, conversely, is the author writing about timeless aspects of writing or consumed with the minutiae of the latest trend? I have honed my critical reading as well as argumentative skills from this part of the process, in addition to my writing ability.
---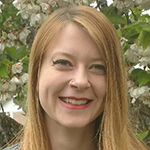 Sarah Hovet
Student Representative, Far Western Region, 2017-2018
Alpha Tau Phi Chapter
University of Oregon, Eugene, OR