I was standing outside the campus library at the beginning of last fall when I received the email confirming I was Bellevue Literary Press's new intern. I had spent a couple of years looking for a notable
publishing internship that would show me the ropes of the literary world and provide me the essential tools I needed to succeed in my career as an editor. Rejection email after rejection email landed in my
inbox, but this didn't deter me. It is my belief that talent can get you far, but resilience and discipline will always get you farther. Then, it finally happened—I would be commuting to New York City twice a week, working in a cozy joint office shared with all-things-writing-and-reading magazine, Poets & Writers, surrounded by books on the twenty-first floor, evaluating manuscripts for craft and readability, lending a
hand with a large-scale fundraising event, and attending virtual sales conferences alongside my brilliantly knowledgeable supervisor, Laura Hart.
Bellevue is a small but notable, Pulitzer-winning literary press that publishes literary fiction and nonfiction at the intersection of the arts and sciences. Due to the nature of their publishing mission, I was reading exemplary books about a whole variety of intersecting topics—from Natalie Hodge's genre-defying and National Book Award Longlisted memoir Uncommon Measure: A Journey Through Music, Performance, and the Science of Time to acclaimed theoretical physicist, Ulf Danielsson's insightful nonfiction book, The World Itself: Consciousness and the Everything of Physics. Both the manuscripts Bellevue had developed into published works and the manuscripts I received in our submissions inbox challenged me to step outside of my comfort zone as a writer, reader, and editor. Subjects that I knew little about became human and conversational topics for me.
Bellevue's Editorial Director, Erika Goldman, and Assistant Editor, Laura Hart, provided me with an exceptionally intelligent and well-rounded introduction to the publishing industry. I deeply appreciated
how my internship was not allocated to one sector of publishing—like editorial or marketing or subrights—but was all encompassing. On my first day of the internship, Laura and I sifted through her email inbox's various categories, including but not limited to: each Fall and Winter season per year to organize which books were coming out when; Accounting; Grants; Presales; Sales Conference; Copyright; Design; Direct Sales; Donations; Events; Mailing Lists; Royalties—the list goes on and on. I felt greatly in awe as I witnessed everything and more that goes into publishing a single book.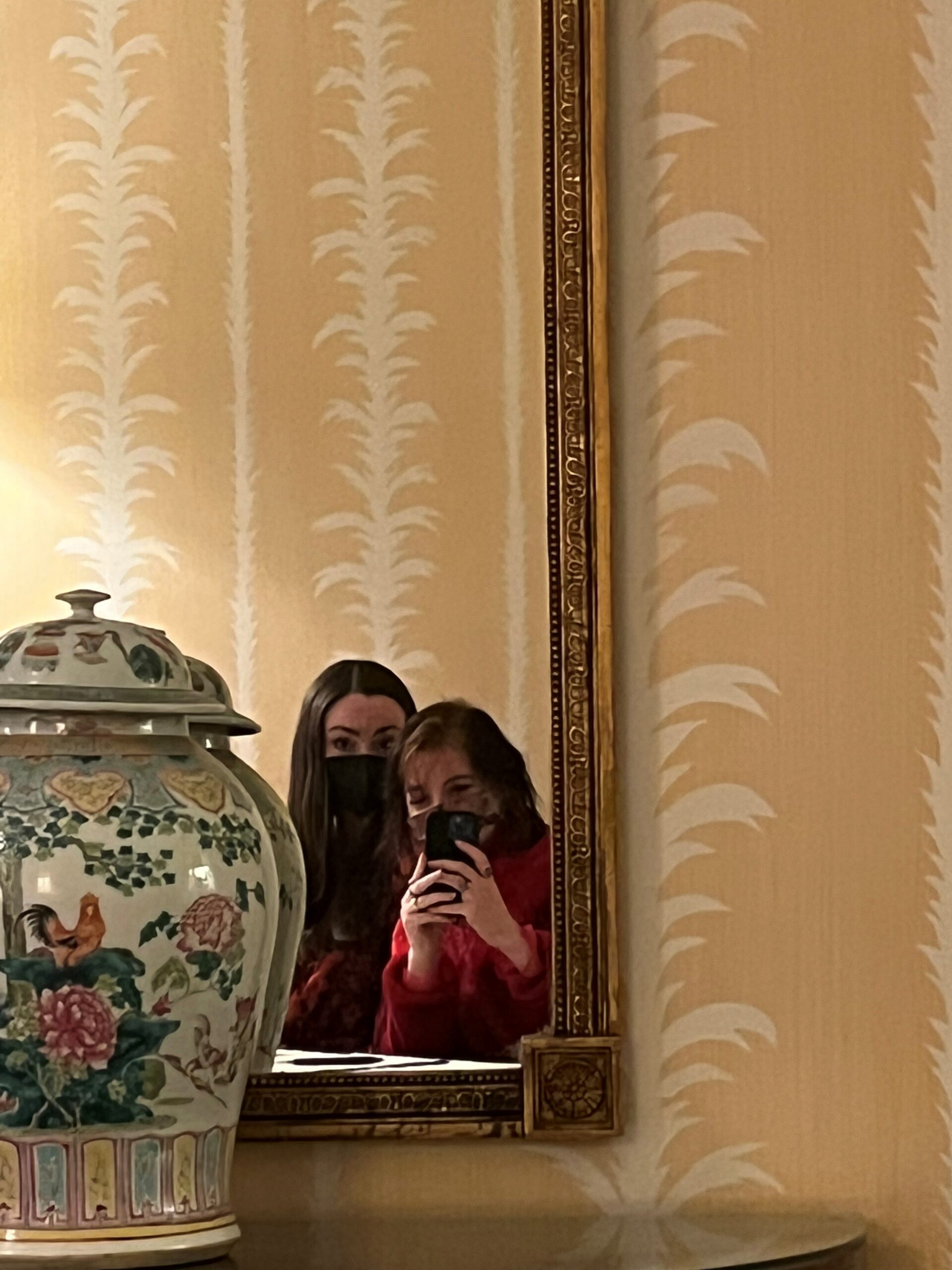 Bellevue made me feel right at home from the start. Laura and I spent hours discussing the length of publishing, reviewing manuscripts together, and making each other laugh endlessly when we took breaks from being glued to our work. Not only was I thoroughly prepped for the publishing world, but I made a dear friend throughout it. Laura and I had discussed what interested us most about working in publishing
when I first interviewed with her for the position. What bonded us from the start was our shared mission—to foster a literary space based on empathy that allows people to connect in new and diverse ways, and how vital it is to the world that these spaces are protected and supported. The amount of kindness and care that I experienced from Bellevue is exactly the space I look forward to creating and nurturing throughout my career. I am also ever more grateful that organizations such as Sigma Tau Delta exist to fund and nurture the continuation of the literary arts. The Internship Stipend I received to partake in my internship with Bellevue allowed me to expand my editorial horizons and further develop the future of my career. I couldn't have asked for a more empowering, friendly, and overall incredibly wonderful leaping point. My time at Bellevue is one in which I will carry with me and retell for the rest of my life, as both a time of wonder and community, how this small team of book lovers and editors had ignited my passion for the literary world with vigor and most importantly—kindness.
---
Cerissa DiValentino
Fall Internship Stipend Recipient, 2022
Pi Tau Chapter
SUNY, College at New Paltz, New Paltz, NY
---
Internship Stipend
Sigma Tau Delta offers funding for current undergraduate and graduate student members accepting non- or low-paying internships. The Internship Stipend is a competitive program providing a limited number of stipends of up to $1,500 each.
The internship must involve working for an "organization" while being directed by a supervisor/mentor within that organization, and the intern's duties must be consistent with the applicant's level of education, area of study, and career goals. Financial need will be taken into consideration in addition to internship length. Applicants are responsible for obtaining and providing verification of the internship. Check out BestColleges' Ultimate Guide to Internships for advice in finding and applying for internships. Please review the application guidelines for additional information.
The internship stipend does not apply to activities that are part of a student's degree requirements, such as student teaching, and cannot be used to supplement a graduate assistantship.
Applications will be accepted through May 15, 2023, 11:59 p.m. Central Daylight Time (CDT). Notifications will be made by June 5. Questions regarding the online submission process should be addressed to sigmatdapply@niu.edu.
Past Internship Stipend Recipients
An Internship Stipend Proves the Benefits of an English Degree in the Philanthropic Sector
The Value of an Internship Stipend
A Writer in an Artists' World: My Internship at an Arts Nonprofit
An English Major's Summer Internship with a Legal Nonprofit
An Animated Summer: My Internship with the Florida Animation Festival
The Cost of an Unpaid Internship
How a Sigma Tau Delta Internship Stipend Allowed me to Pursue a Great Opportunity
The Price of an Unpaid Internship
An English Major in a Neuroscience Lab
To Be the Practical or the Spark; That is the Question
Understanding the Power of the Storyteller and the Story
My Internship at the LARB Publishing Workshop
An English Major on Capitol Hill
Spring Internship Stipend Applications Due Soon
Writing Internship for AGAPE
McIntosh & Otis Internship: Preparation for a Dream Career
An Eye-Opening and Goal-Affirming Internship: My Time with Penn Press
My Indie Summer Internship at Wise Ink
Winning an Internship with About.com
---
More from Footnotes: May 9, 2023
Journal Submissions Due May 15
Outstanding Chapter Award
Chapter Annual Report