I have so many great memories at Random House Books for Young Readers (RHBYR). I could ramble on trying to list each special one but I'd run out of space. I'll attempt to highlight a few of the things that made my internship at Penguin Random House unforgettable.
When I first arrived at RHBYR, I learned they were prepping for one of their big meetings, List Launch. A year in advance editors from every imprint must pitch and defend their upcoming titles to the entire sales and marketing teams for its division. It took two days for everyone to go. Although it's fun to hear about the upcoming books, it's a stressful time around the office as the editors prep for their presentations. I was able to help my supervisor with some of her slides and alleviate some of her stress. List Launch reminded me of working on a school project and then presenting in front of the whole class and you receive either a pass or fail grade on it. It was a bit surreal to think that editors had to do something like that multiple times a year for each new book season, but I was beginning to learn there was more to being an editor than simply reading and improving manuscripts. Pitching, marketing, and sales play a big part in the job, too. What's trending in the book market right now? Vampires? Dystopias? What will be next? Before an editor accepts a manuscript, they should consider if it will sell well too. I had to consider that in my reader's reports too, along with the writing itself.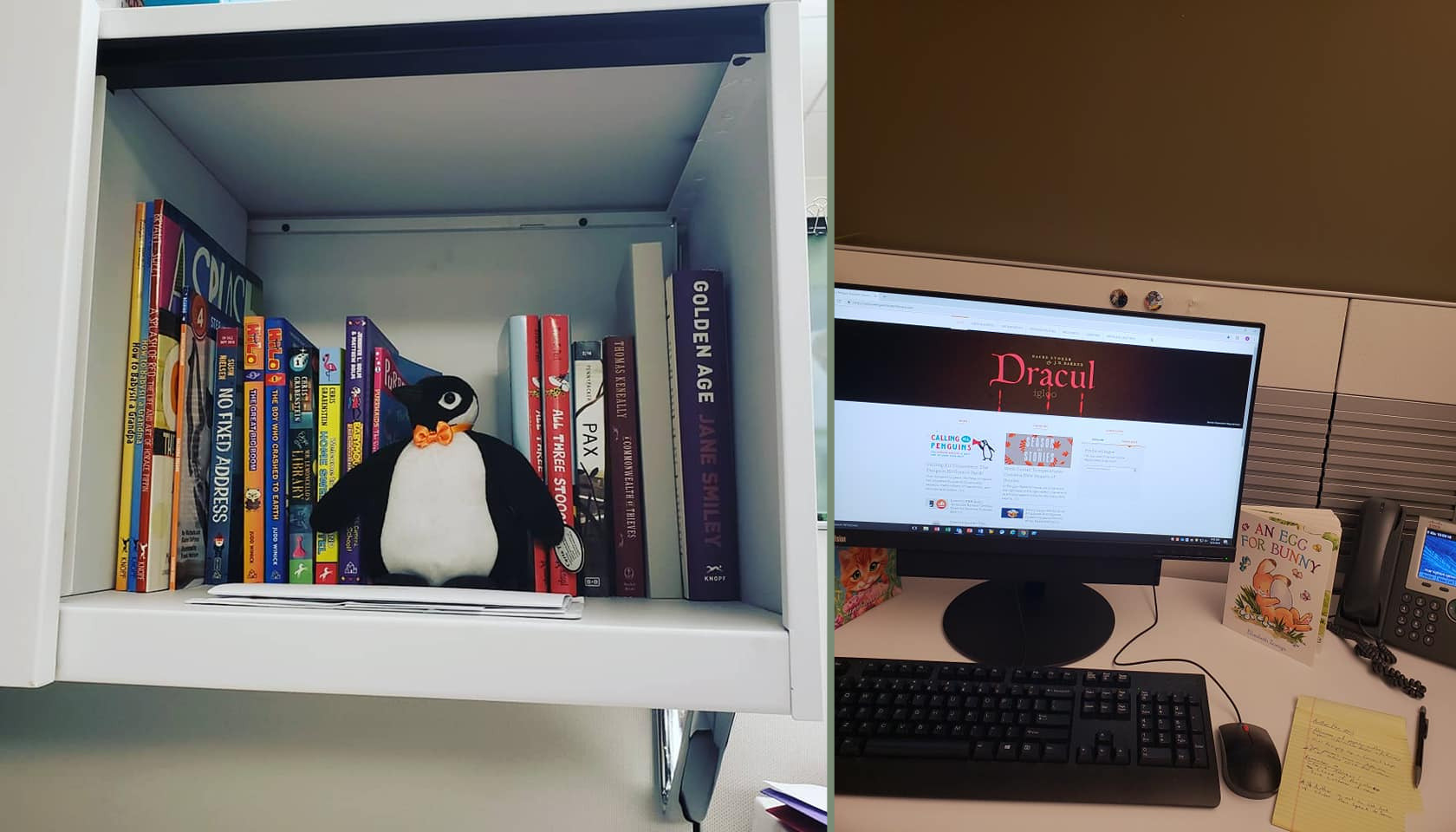 I have to say the best part of the internship was the people I worked with. Despite being a part of a big company, the individual team of editors reminded me of the coziness my previous smaller-press internship team had. My new team was filled with wonderful, passionate people. I truly loved my team and my supervisors. I made some great connections and enjoyed every minute I worked with each of them. They zoomed around the office getting work done. Nonetheless, they were always happy to answer a question or talk about the newest book they were excited about. I think working in the children's department has allowed every team member to keep the little kid inside them alive, letting them see the world through a different point of view, and remain excited about the little things like glitter being approved for a book cover.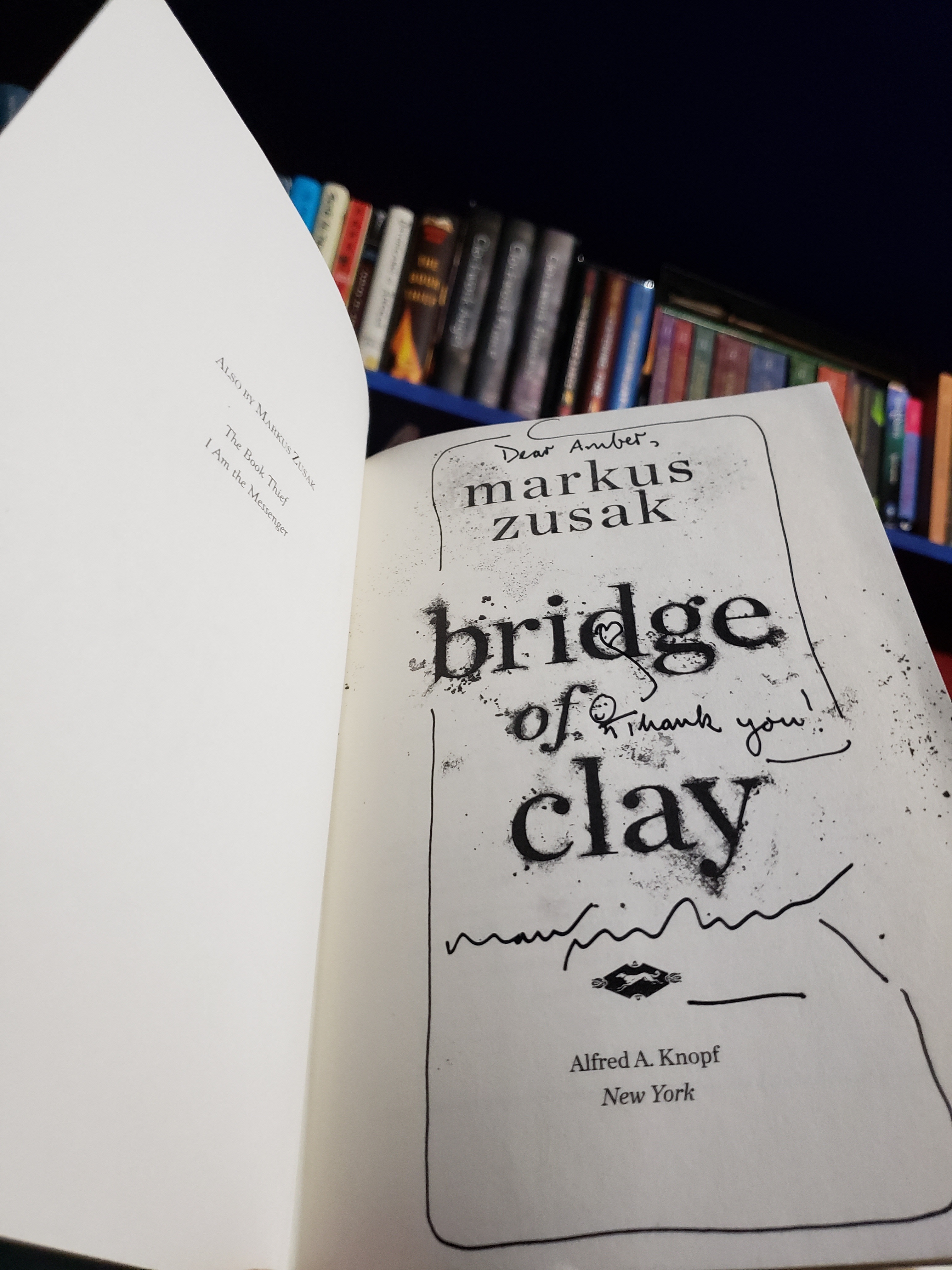 Another special moment was when I met Markus Zusak, he wrote The Book Thief and is one of my favorite authors. It was a magical day and it was all chance! It just happened that his newest book, Bridge of Clay, came out while I was interning there. He was visiting the office for its release day, on the exact day of the week I was in the office. What are the odds? Everyone got a free copy of the book and then headed upstairs for the signing and toast celebrating the new book and the release. It was so amazing to have Markus Zusak thank and acknowledge everyone who worked on his book and see all the people from the Knopf imprint who worked on it in person. It was a moment when you could glimpse just how many people worked to make the book real.
It takes a lot to make a book and I'm forever grateful to Sigma Tau Delta and Penguin Random House for letting me be a part of the behind-the-scenes magic.
---
Amber Mercado
Penguin Internship Recipient, Fall 2018
Mu Omega Chapter
SUNY, College at Oneonta, Oneonta, NY
---
Penguin Random House Internships
Paid internship opportunities are available from Penguin Random House to provide interested undergraduate student members of Sigma Tau Delta with experience in the publishing industry.
Spring 2020
Applications due: October 7, 2019
The internship will run ten consecutive weeks in New York City (NYC), February 3 – April 10. The recipient will work 14 hours per week, earning $15.00 per hour. Sigma Tau Delta will provide the recipient an additional $700 stipend to assist with expenses. Applicants must be living in or be located within a commutable distance from NYC. Work hours may be arranged to accommodate a student's class schedule.
Penguin Random House offers paid internship opportunities in various business areas such as contracts, editorial, finance, graphic design, managing editorial, marketing, online marketing, production, publicity, sales, subsidiary rights, and operations. Internship opportunities will be available in our Young Readers and Adult divisions, as well as within some of our corporate divisions.
Browse Penguin's divisions and imprints
Preliminary screening will be made by a Sigma Tau Delta panel of judges, and our top five applications will be forwarded to Penguin Random House to be included in their final round of selections. You will be notified October 31, by means of the email address associated with your account, whether or not you are among the five finalists.
Apply for a Penguin Random House Internship
Resources
"Perfect is Penguin: My Internship at Penguin Random House"
"My 140 Hours Interning at PRH's Razorbill"
"How an Internship Shaped my Career"
"Spending Summer in an Igloo: My Editorial Internship with Penguin Random House"
"Interning at Penguin: Life of a Book Nerd"
"The Halfway Point: Penguin Group (USA) Summer Internship"