The editing process is always gratifying, but my experience as the 2022 Senior Intern for the Sigma Tau Delta journals, the Rectangle and Review, was something a little bit more. It did not feature the traditional trademarks of editing, such as tedious grammar corrections or unenthused proofreading. Instead—and I know it will sound cliché, but . . . — the experience was a joy! The quality and content provided by our wonderful members kept the reading interesting at all times, and our online submissions platform was seamless, organized, and easy to operate. Above all, our editing team was so hardworking and engaged; we were a perfect fit for efficiency. Not only did we all get along well, but we each seemed to provide the puzzle piece that completed a truly excellent team of editors. All-in-all, my summer as an intern was fun and stress-free.
In my academic career, I've carried a number of management roles in editing positions. However, they've always been creative journals. My summer internship gave me the opportunity to read, evaluate, and edit scholarly essays. This is the primary area where I plan to work in the future, so this experience was invaluable. Through the Rectangle and Review, I learned more about what is expected from academic work and how it might be formatted for publication. As a PhD student who intends to publish my own scholarly work, this helped to prepare me for that personal process, while also preparing me to offer editing services to my fellow academics. In fact, I've already been asked to co-write and edit an article for forthcoming 2023 The Bloomsbury Companion to Pragmatism, and I've also been invited to serve as the editor for a forthcoming book on Heidegger's philosophy. The editing experience provided by this internship, featured on my CV, is already paying off toward my future career as a life-long academic and editor!
This internship also included a small stipend, which helped me to be able to focus on the editing work at hand. I taught one philosophy course over the summer, but otherwise, this stipend made it possible to dedicate the time and energy required to assist in producing two great journal volumes for Sigma Tau Delta. It was a relief to be able to rely on a bit of income, though honestly, this was such a satisfying position that I would have happily done it either way!
My summer as a Sigma Tau Delta intern editor reminded me what I love about editing. Most importantly, it showed me that editing is a career I want to pursue in perpetuity, even if I eventually get my dream job as an Associate Professor. Editing has the capabilities of offering a creative outlet, while also delivering a space for the kind of detailed work that is always relaxing and rewarding. It was an honor to be chosen to serve in this role and I am grateful for the instruction, the practice, and the inspiration!
The 2023 Sigma Tau Delta Journals will be available soon for you to enjoy all of Sunny's hard work. In the meantime, claim your copy of the 2022 Sigma Tau Delta Journals!
---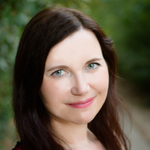 Sunny Williams Heenen
Sigma Tau Delta Journal Internship Recipient, 2022
Alpha Psi Nu Chapter, President
The University of Texas at Dallas, Richardson, TX
---
Sigma Tau Delta Journal Internship
A paid, remote, three-month internship opportunity is available with the Sigma Tau Delta Journals. This opportunity will provide a minimum of two Sigma Tau Delta student members (undergraduate or graduate) with editorial and publication experience. These interns will work with the Managing Editor on the publications, from May 15 until August 15, averaging 10 hours per week. The interns may complete this internship from any location, so long as they have reliable internet access. Each intern will be paid $300 per month for three months.
Job Summary
Under the Managing Editor's direction interns will:
Read and evaluate submissions
Edit accepted submissions for publication
Communicate regularly via email and/or video conference with the Managing Editor
Skills and Abilities
Excellent written communication skills
Ability to meet deadlines
Strong work ethic
Editorial experience
Computer literacy
Requirements
Applicants must be active student members of a Sigma Tau Delta chapter at the time of application and should be familiar with the most recent issues of the Sigma Tau Delta journals.

Application
Applications for summer 2023 will be accepted on the AwardSpring platform between January 23 and February 6, 2023.
Required Materials
Well written cover letter to the Managing Editor of Publications
Relevant resume/CV
Short answer responses to application questions
Resources
Sigma Tau Delta Journal Internship: Answering the Dreaded "What's Next?"
Anxiety Relief from . . . an Internship?
7 Reasons You Should Apply for Sigma Tau Delta's Journal Internship
Apply for a Sigma Tau Delta Journal Internship
---
More from Footnotes: January 10, 2023
2023 Convention Update
Apply for PRH Internship Priority Consideration
Chapter Enrollment and Activities—Spring 2023