Following last year's inaugural blog contest's success, the Midwestern Region once again put out a call for blog submissions reflecting on the Sigma Tau Delta 2017 International Convention theme: Recreation. Blogs flooded in, illustrating reading and writing's roles in personal recreation stories. Read on for this year's first, second, and third-place winning blogs.
From Role Player to Writer
Max Keil
2016 Midwestern Blog Contest—1st Place Winner
Phi Delta Chapter
Western Illinois University, Macomb, IL
.
.
"You're a writer? When's your novel coming out?"
"Never. I don't write creatively."
"Why not?"
"I prefer efficient language. I don't waste time with flowery descriptions."
Those have been the reasons I give for avoiding creative writing, but to be honest I avoid it because I've never been any good at it. That changed a few years ago when I was looking for a new hobby and decided to organize a role-playing game for some friends.
What are role-playing games?
The rabbit hole runs deep, my friend, but for this blog post all you need to know is they're basically Dungeons & Dragons. Most require a small group of players and a single game master. Each player invents a character they want to control, and the game master describes the fictional world they reside in as well as the results of the player's actions. At its best, these games play out like an evening of collective storytelling not unlike long-form improvisational theater. My first attempt sounded a lot like this:
"You enter a cave."
"What do we see?"
"Well it's a cave … so basically darkness."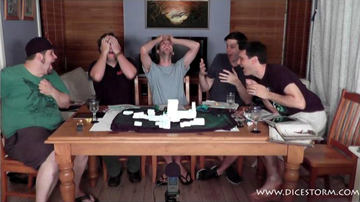 Not the best, but that's why I wasn't writing fiction. What's great is that I improved! Everyone puts a lot of work into the game, so most groups want to play for several hours. As game master each role-playing session was essentially a four-hour exercise for me in describing a world that didn't exist. Players, like readers, are an inquisitive bunch. They ask questions and expect to be told every minute detail. Game masters don't get away with simply describing the ballroom of a manor, they have to describe every picturesque carving on the frame of every family portrait, and provide the historical context of made-up iconography and bloodlines. For me it was exceptionally trying. I was sure I had done a horrible job, but when my first session ended all the players wanted to know:
"When are we playing next?"
I love how the hobbies we writers pick up can influence, improve, and expand our writing. I was only looking for a fun distraction, but in role-playing games I found an entryway to the world of creative writing. Now I spend evenings inventing all sorts of backgrounds for fictional characters and worlds, and while I still don't have a forthcoming novel, I can confidently tell people:
"I am a creative writer."
Discovering my Darlings
Maria Noel
2016 Midwestern Blog Contest—2nd Place Winner
Pi Rho Chapter
Gustavus Adolphus College, St. Peter, MN
William Faulkner coined: "In writing, you must kill your darlings." These 'darlings' are those parts in a written work that the author has fallen in love with but are disadvantageous to the work as a whole. As a writer, a reader, and a lover, I have many darlings.
During my junior year abroad at the University of Edinburgh in Scotland, I recreated myself. Rejecting my previous identity as a Minnesotan, Midwesterner, and American, I became a compilation of nationalities, inspired by a diverse group of people and the 'City of Literature' around me. I refined my fashion sense; adopted Californian and East Coast slang, started listening to British indie rock, drank only Belgian beer and ridiculed the Super Bowl with my new European pals. Even though I was immersed in a large city, and a university ten times the size of my college back home, I grew bigger. I learned what parts of myself I wanted, and needed to develop, and did so.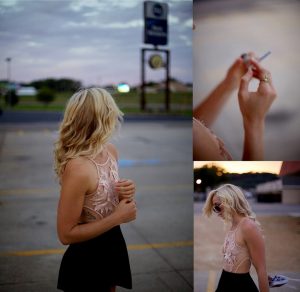 Home in Edinburgh, I learned what a darling was. Some friends and I discussed a short story or poem each week, a symposium of voices reacting to beautiful writing, reveling in the retained darlings of authors like Vladimir Nabokov, David Foster Wallace, and Jorge Luis Borges. I learned what kind of reader I was, and through discussion, discovered I was a sucker for poetic prose, colorful description, and the unexpected comparisons crafted ingeniously within many of the artists' words. As a writer, it became more difficult for me to kill the sentimental images that I melted upon reading. However, one must not kill all of their darlings.
Whilst traveling, I embraced many darlings of a different sort. I loved many; some in moments of just a few minutes, with a stranger met at the beach or a self-proclaimed tour guide, and others a deeper affair, crumbling under the emotion of a doomed love, knowing my fully formed life in Edinburgh had an expiration date. I found the only way of dealing with this beautiful tragedy was by capturing the moments, fleeting or heart-consuming, with poetry.
These darlings were not killed, not struck off with a line or relegated to footnotes. They left an imprint on my body and soul, to be remembered and regarded as past influences, creators of my blooming self and future possibilities of growth as I continue to embrace and release my darlings.
Recreating Who I Am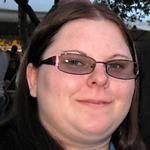 Rebecca Graham
2016 Midwestern Blog Contest—3rd Place Winner
Phi Delta Chapter
Western Illinois University, Macomb, IL
At 30 years old, I am in the middle of a great recreation of my life. Eleven years ago, while working my way through obtaining my associate's degree, I fell into a position in medical billing. I liked it well enough and I was good at it; it hardly occurred to me that it wasn't actually what I wanted to be doing with my life. Then one evening while watching Wallstreet: Money Never Sleeps with my husband, we began a conversation that would start the process of recreating my life. My husband asked me that classic question: What would you do if money were no object?  I responded immediately: I would open a bookstore. What could be better than spending my days around books, buying them, selling them, recommending them, talking about them—it sounds heavenly. This, of course, is a huge risk in real life considering the profitability of bookstores in the current market, not to mention your livelihood depending on authors writing good books that people want to buy—something completely out of your control. My husband suggested I could be a librarian, then I could have all the joy of the bookstore without any of the financial risks.
This idea percolated in my mind over the subsequent months; each time I felt trapped at my desk doing a job that left me feeling unfulfilled and frustrated, I would hear my husband's voice suggesting I could be a librarian. I spent my free moments during those months researching what librarians actually do, the education requirements, and job prospects. I quickly found that there was a lot more to it than making book recommendations; librarians run community programs, they help with research projects, they teach a whole range of skills. There was one quote in particular that really sealed my fate:
To be a librarian is not to be neutral, or passive, or waiting for a question. It is to be a radical positive change agent within your community.
—R. David Lankes
Now, here I am, still working full time in that same medical billing position, but also working toward completing my bachelor's in English, planning my honor's thesis, and looking at graduate schools with MLIS programs. I am, literally, counting the months (20 to go!) until I can leave my office for the final time, pack my bags, and head off toward a new future. This particular recreation is a long process, but it is leading to a whole new life, and I am very excited about the future.
---
Thank you to everyone who participated in this year's Midwestern Region Blog Contest, especially Midwestern Regent Tim Helwig and the Midwestern Region Student Representatives, Haley Helgesen and Shelly Romero!