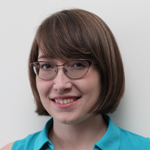 Kelsey Potter
2015 Sigma Tau Delta Summer Internship Stipend Recipient
Delta Epsilon Upsilon Chapter
The University of Kentucky, Lexington, KY
About.com is a website you probably frequent. With over 3.5 million credible articles from knowledgeable experts, About.com often is one of the first websites to populate with a Google search. This summer, I had the fantastic opportunity to work as a public relations intern with About.com, and it was a life-changing experience. Because of Sigma Tau Delta's Summer Internship Stipend, I was able to afford the costly move north to New York City, and I am so grateful to have spent my summer there.
One awesome thing about my internship was the location. Every morning I rode the 6 and S trains down to the About.com office in the center of Times Square along Broadway, right beside the Good Morning America studio. My desk was by the window where throughout the day I could peek outside to see the excited crowds gathered below. Once I saw a performance with dogs jumping into giant pools of water, and the next day, a live airing of a cooking competition—all from my window!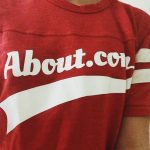 I am an English and Integrated Strategic Communication double major, and my internship was a perfect blend of what I've learned at the University of Kentucky. The company was not advertising for interns on their website, so I submitted my resume through the "If you don't see a position that interests you, click here to let us know how you can make a difference at About.com" section. My initiative was successful and I was off to New York.
At About.com, I flexed my writing skills by creating blog posts and researching the field to create an internal newsletter. I aided in event planning and working with clients, and offered my input on future projects. Working for such a large company was daunting, but I always felt my opinion was valued, and my two supervisors were great about keeping me involved and informed. Working at About.com gave me a perfect view into what I could do once I graduate, and without Sigma Tau Delta's stipend, I never would have been able to afford the cost of living in the city to participate in the internship.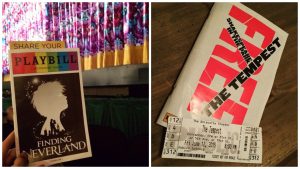 After work, most of my free time was spent trying to obtain discounted tickets for plays. During my first weekend in the city, I won lottery tickets to see The Tempest, put on by Shakespeare in the Park, and it took me by storm. I also student rushed for tickets to see Finding Neverland, and scored inexpensive second row seats! I was so excited to see my namesake, Kelsey Grammar, preform live. I also explored the city, finding so many interesting parades and festivals, such as the Museum Mile Festival.
Now that I'm back home in Kentucky it's strange I don't have to take a train to get to class or work. While I can't say I miss the lack of personal space or the sweltering heat, I know on my morning stroll I will yearn for pancakes from Timmy's Diner on York Avenue. I will wish I could swing by Central Park to sit and drink my coffee. I had to say goodbye to the Big Apple, but after Sigma Tau Delta's generosity allowed me to experience it, I know I'll be seeing New York City again soon.
Take a behind-the-scenes tour of the About.com office with CEO, Neil Vogel.
When has a bold move worked in your favor to offer you a once-in-a-lifetime experience to advance your career and education?
Sigma Tau Delta Summer Internship Stipend
Application Period: February 1 – March 21
Sigma Tau Delta offers funding for current undergraduate and graduate student members accepting non- or low-paying summer internships. The Summer Internship Stipend is a competitive program providing a limited number of stipends of up to $1,500 each.
The internship must involve working for an "organization" while being directed by a supervisor/mentor within that organization, and the internship's duties must be consistent with the applicant's level of education, area of study, and career goals. Financial need will be taken into consideration. Applicants are responsible for obtaining and providing verification of the internship. Decisions will be made by May 2.